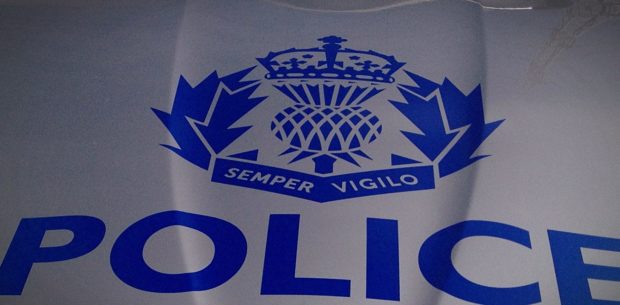 A woman was taken to hospital at the weekend after a freak double accident on a busy Moray road.
The casualty was first a passenger in a vehicle involved in a car crash before being struck herself by a vehicle as she chased after a frightened dog.
The A96, between Elgin and Forres at Riverside Kitchens, had to be closed for over an hour as police and medical crews worked at the scene of the multi-vehicle incident.
It was initially feared the woman may have been seriously hurt but police later confirmed she had sustained only facial injuries.
She remained in hospital yesterday for treatment.
The stretch of the A96 has become an accident black spot in recent years.
There have been numerous traffic collisions, including one in April which claimed the life of a motorist.
In the latest incident, three vehicles collided, nose-to-tail, at about 5.20pm on Saturday evening.
The female casualty is said to have been the passenger in one of the vehicles – involved in a "slight" collision – after a second vehicle struck the rear of the car.
After the driver stopped to assess the damage to their car, the woman is understood to have checked on the health of a dog situated in the back, only for the animal to run out onto the road.
When the woman gave chase, she was struck by another motorist.
She was given medical attention at the scene before being taken by ambulance to Dr Gray's Hospital.
Elgin Community Council chairman Alistair Kennedy yesterday called for motorists to take extra care when travelling on the A96 between Elgin and Fochabers.
He said: "There have been quite a few accidents there and although I don't know the causes of them, drivers should be taking a bit more care on the road.
"Chasing after a dog is just human instinct and I wish the woman all the best."
A police spokeswoman, meanwhile, confirmed that three vehicles were involved in the collision and that a woman had been taken to hospital.
She said: "Police officers came across the incident at 5.19pm and took note of three vehicles, one of which had suffered a rear-end shunt, though they were not aware of the full circumstances.
"A female passenger in one of the vehicles had stepped out of the car to check on an animal in the boot, which then ran across the road.
"The woman was hit by a vehicle as she followed.
"She suffered minor injuries to her face and is still in hospital, although her condition is not serious."
The A96 was closed for an hour, between 5.20pm and 6.20pm, to allow the emergency services to clean up the road and carry out investigations.