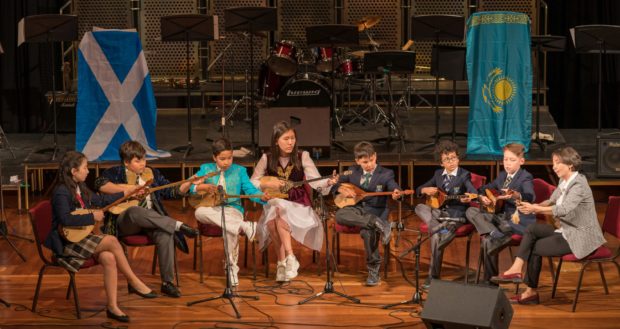 The sound of exotic instruments echoed through Elgin yesterday during a celebration of international music.
The town's first ever international festival was headlined by the appearance of Kazakhstan band Haileybury Astana Dombra Ensemble, the two-day festival was hailed a success by a captivated local crowd who enjoyed a series of different performances on the closing afternoon.
Kicking off with a day of classical songs on Saturday held at the cathedral, performers took park in a celebration of all things ancient.
Solo pianists from the Wellenger School of Music, St Sylvester's Primary School choir and musicians from Glasgow all took to the stage, with one performer playing an antique instrument called the viola da gamba to finish the night off.
Yesterday the Kazakh musicians entertained more than 100 people who had filled the town hall.
In addition to them, button accordionist Graeme Mackay of Scottish ceilidh band Tweed also performed, alongside Fiona Kyle the blind harp soloist who is well-renowned for her top quality modern and traditional playing.
The main event of the first ever festival was a traditional ceilidh summer ball with live music provided by Mr Mackay.
The event was labelled a "success" by organiser Magdalena Wellenger, who wants to make it a staple of the summer calendar.
She said: "The whole event very well as this is the first time we've put it on we didn't know what to expect but the music and the instruments made it culturally very impressive.
"Everyone did not expect such a versatile festival and all the musicians, especially the local ones did exceptionally well.
"The Kazakh musicians wore beautiful, colourful outfits and performed with the dombra in a completely different way.
"This is the first international music festival and hopefully if I get my energy back we can go again next year."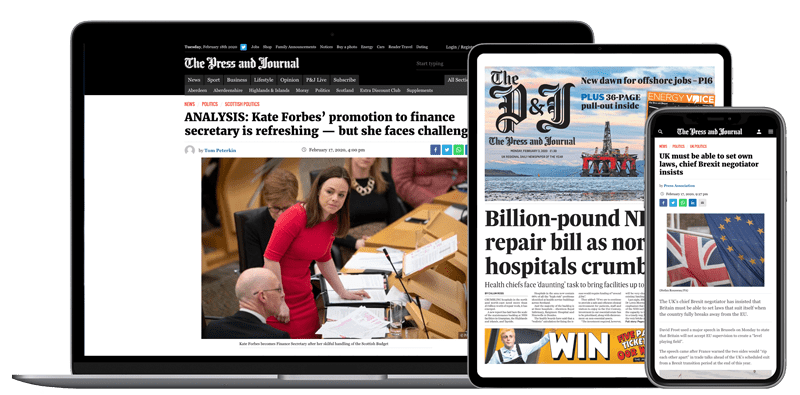 Help support quality local journalism … become a digital subscriber to The Press and Journal
For as little as £5.99 a month you can access all of our content, including Premium articles.
Subscribe