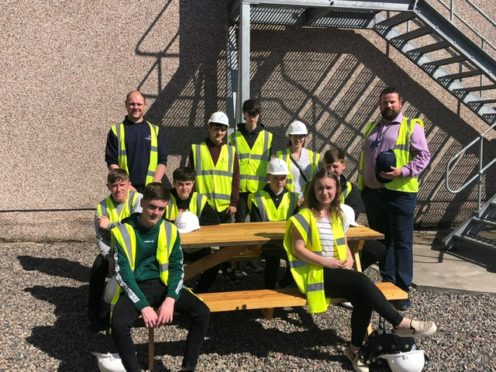 Pupils from a Moray school have collaborated with a popular distillery to make picnic benches from leftover wood.
Students at Buckie High School were tasked by drinks giant Chivas Brothers to craft two seats, which now sit in the school's memorial garden and the canteen at Longmorn Distillery.
Working in groups, the pupils had to design and build the benches with leftover lumber as part of a Developing the Young Workforce scheme.
Buckie High School technical teacher, Vickie Glennie, said: "At first, I think they were a little taken aback with the task, but once we discussed a few ideas, they were all really keen.
"We were given some guidance from Chivas Brothers but ultimately it was up to the pupils to come up with the final design.
"What was great is that it was really hands on and they have a real, finished product that will be used by people out with our school network. That has made the pupils really proud."
Ross Keddie, an operations manager for Chivas Brothers, said: "We had large amounts of wooden rails in good condition that were of no purpose to the company.
"We have several traditional dunnage warehouses at Longmorn Distillery which we emptied as part of an internal layout reconfiguration project and as a result, had a significant quantity of redundant timber.
"Rather than just scrap it, we decided it would be good to recycle it somehow, and came up with the bench idea.
"There was a two-fold benefit to this, it meant we were recycling the timber, but it also gave us an opportunity to work with a local school."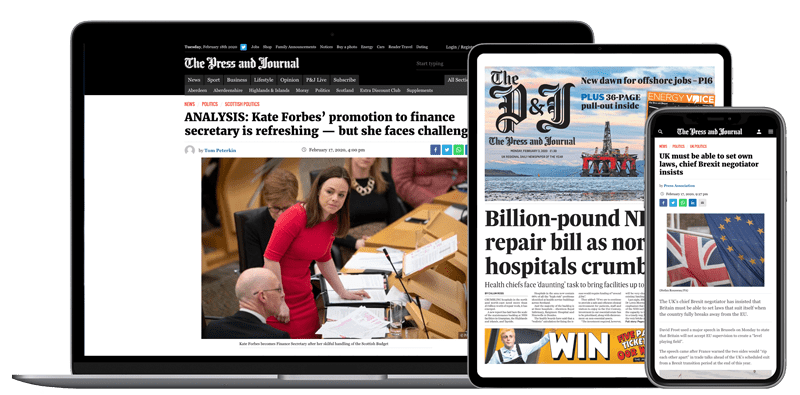 Help support quality local journalism … become a digital subscriber to The Press and Journal
For as little as £5.99 a month you can access all of our content, including Premium articles.
Subscribe