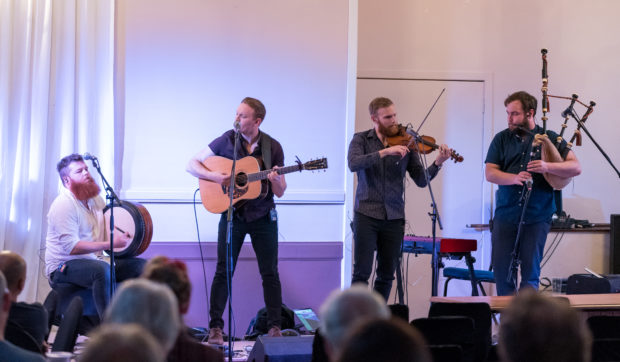 The sound of traditional music echoed through the streets of a Moray town at the weekend as a celebration of the genre returned for its 45th year.
The Traditional Music and Song Association's (TMSA) Keith Festival was held at venues across the town in a programme spanning three days.
Established performers travelled from across the country to be part of the event while local youngsters showcased their talents in a series of competitions, which also included a storytelling category.
Popular folk band Rura, featuring fiddle player Jack Smedley from Cullen, performed to a packed audience at Saturday night's concert in the Royal Hotel.
Meanwhile, a family ceilidh held for the first time at the bowling club with instruction for beginners also proved a hit with a sold out crowd on Friday.
Yesterday there was another big turnout for a bairns' ceilidh for youngsters. However, an open air concert due to be held at Reidhaven Square had to be moved indoors to the British Legion due to heavy rain.
Last night, festival chairwoman Kathleen Anderson praised audiences for turning out in force to make the event a "superb weekend" for guests who had travelled from afar.
She said: "There was probably not so many people going about the street as there has been previously but there were still some really good attendances.
"I was beginning to panic a couple of weeks ago because we had to change some venues but it really was an excellent weekend.
"There was a tremendous attendance for the prize winner's concert on Saturday and the family ceilidh, which was a new venture for us, was sold out so we had a good crowd at that too.
"The festival really relies on the support of the public to provide the audience, all-in-all we are really pleased."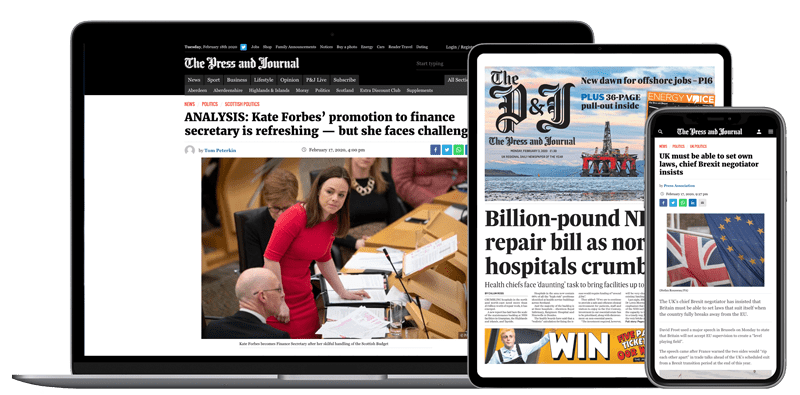 Help support quality local journalism … become a digital subscriber to The Press and Journal
For as little as £5.99 a month you can access all of our content, including Premium articles.
Subscribe