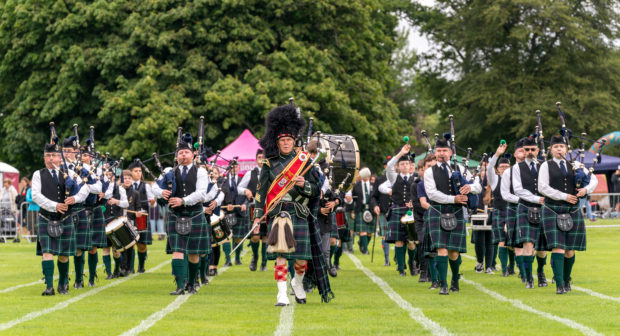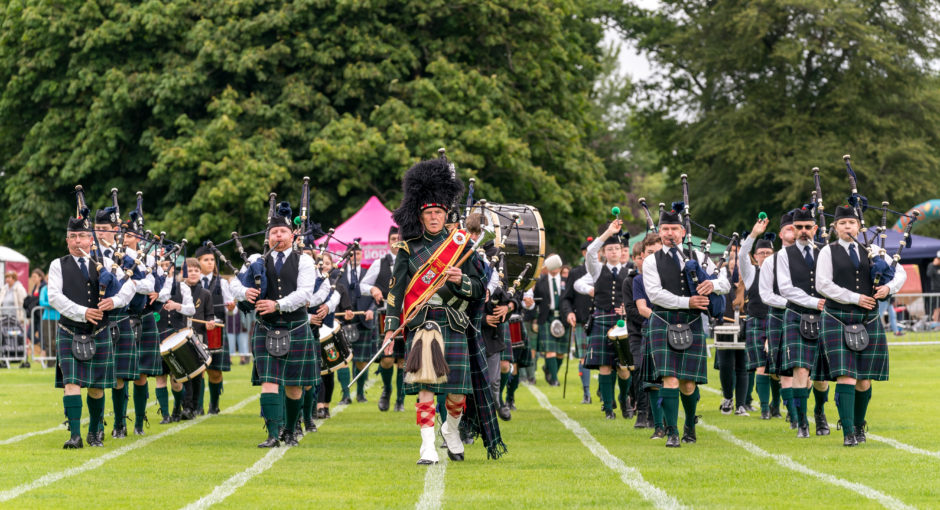 A Moray town was in the festival spirit and greeted hundreds of visitors on Saturday for the 91st annual Forres Highland Games.
Despite weather threatening to throw a dampener on proceedings, the showcase of Scottish sport kicked off with traditional music when the Forres and District Pipe Band led a procession through the High Street and into Grant Park, where the official flag was raised to confirm the action was under way.
Spectators, including tourists from as far afield as Germany, Hong Kong, Spain, the United States, New Zealand, Ireland, France and Canada were treated to a day of top-quality and competitive sporting action as some of the region's leading athletes arrived to lend lustre to the occasiont.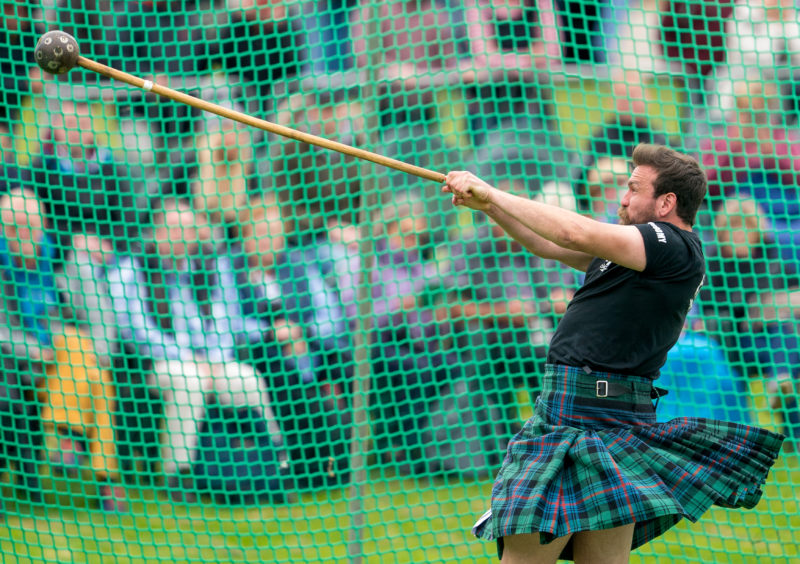 Alongside these events, there were numerous food and local trade stalls, fairground rides and live music to keep visitors entertained.
One of the more unique spectacles to be seen was the traditional message bike race, where spectators were given the chance to compete to win a trophy by racing the rest of the field on an old message bike.
Sport was not the only competitive element to the Games. A series of awards were also handed out for the best marching pipe band, in addition to individual prizes for musicians, such as the Piper Bob Thompson Junior Chanter Trophy for the best chanter aged nine or below.
Mike Scott, secretary of the Forres Highland Games was delighted with how the day went.
He said: "From start to finish, Grant Park was a hub of activity with everyone enjoying the many activities on offer.
---
>> Keep up to date with the latest news with The P&J newsletter
---
"As organisers, we were thrilled to have a huge queue of attendees waiting for the gates to open and we were even more delighted to find that many of these were visitors from oversees including a 40-strong party from Germany.
"The event had a real international feel and there were smiles all round. Our visitor numbers were up on last year too, so we are very pleased to have been able to stage an event that so many enjoyed."
"All of the traditional events went well and, as always, the massed pipe bands were a true spectacle with crowds gathering to watch each time they played the arena.
"We were also delighted to welcome the dancers from Canada who are touring the UK at the moment and requested to visit the Forres Highland Games and do a special performance for our visitors."
Stag do crashes Highland Games
A Highland Games may seem like an unusual place for a stag do, but that didn't t stop Ewan Paterson from Edinburgh enjoying his day.
Dressed in the style of a German Oktoberfest fraulein, Mr Paterson and his group of pals threw themselves into the activities, taking part in the tug of war and message bike race, although they made great use of the beer tent as well.
The event also offered an international flavour, with a dance group from Canada flying over specifically to take part in the festivities.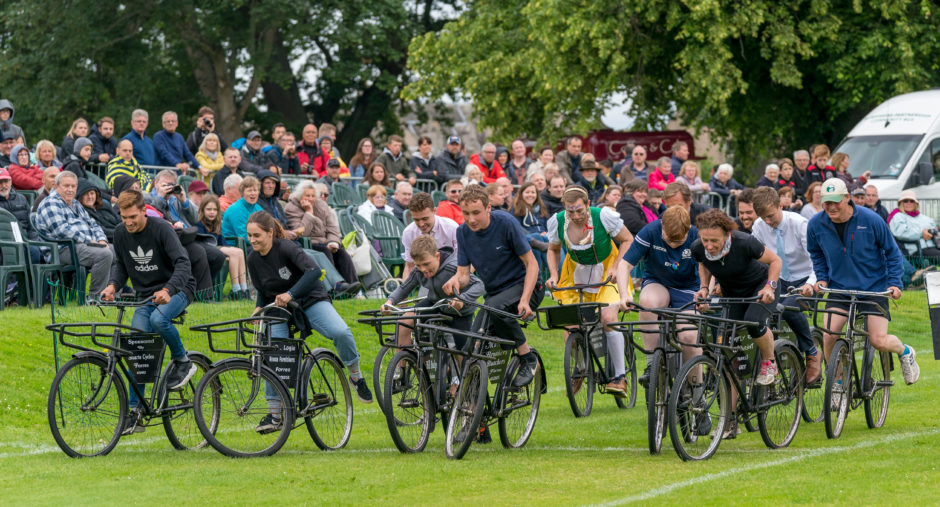 A party of 16 dancers from the Dunvegan Dance Academy in British Columbia treated spectators to a special performance after approaching organisers about returning after first visiting five years ago.
Sarah Stubley from the academy explained why they wanted to come back to Forres and said "We first visited around five years ago and we loved it. It was so special to experience a Highland Games in the actual Highlands of Scotland.
"We have 12 dancers visiting for the first time, but four came with us before and they had such a great time.
"I particularly loved watching people run in kilts and the massed bands were my absolute favourite part. We all enjoyed the overall vibe of the event."
Laurie Piper, operations manager with Moray Speyside Tourism, was another visitor to the event, who thoroughly relished the proceedings.
He said: "I am here not only as Moray Speyside Tourism's operation manager but as a resident of Forres and it's great to be here and hear so many foreign voices.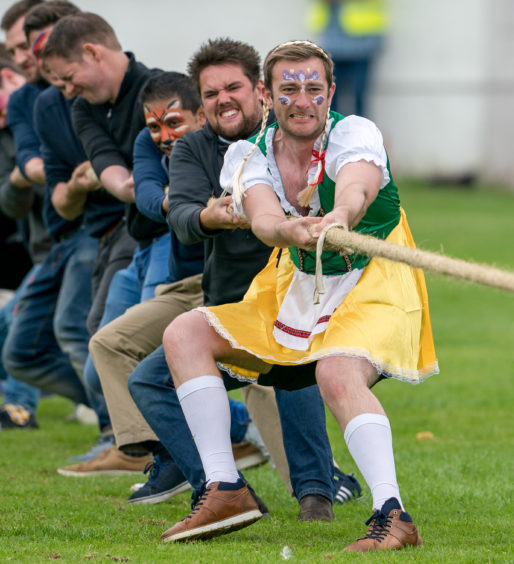 "It's a very friendly event and has clearly attracted a widespread international audience."
"In terms of tourism, particularly now that Colours of Cluny and Piping At Forres are no longer part of the town's event calendar, the Forres Highland Games is more important than ever before."
Nikki Morrison of Dyke who was visiting the event with her two daughters Lucy and Laura said: "We come every year and we always have a great time.
"It's a great event for the community,but this year it felt as though we welcomed an even more international crowd which adds an extra element to the event.
"The girls had a great day, enjoying the sideshows and eating ice cream but also learning about the traditional Highland games sports."