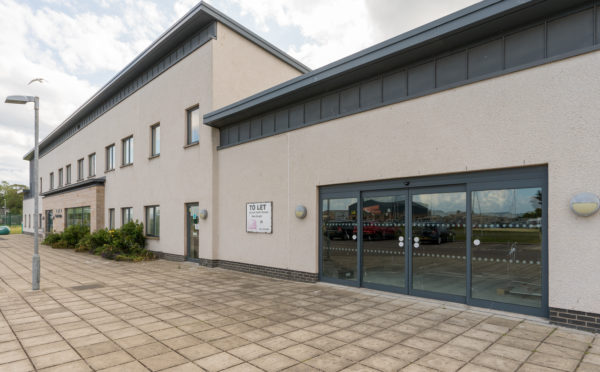 Moray's only disability assessment centre was shut down due to health and safety issues, it has emerged.
The Department of Work and Pension (DWP) has closed its disability centre in Lossiemouth, meaning disabled people must make a 100-mile round-trip to Inverness to find out if they are eligible for benefits.
Now, it has been revealed that the site was shut down after a routine check showed there was no emergency escape route if there was an incident at the facility.
The centre was based at Moray Coast Medical Centre in Lossiemouth.
The Centre for Health and Disability Assessments (CHDA) is now looking for a new base in Moray, and in the meantime is offering paid taxis or home visits to carry out the assessments to determine if someone is eligible for benefits or should be working.
Moray MP Douglas Ross moved to re-assure his constituents that all efforts were being made to return the facility to the region.
He said: "CHDA are working closely with the DWP to find alternative premises in Moray and in the meantime, local residents are being offered either paid taxis to the nearest centre in Inverness or home visits.
"Both the DWP and CHDA have apologised for any inconvenience caused and I've met with the minister, Justin Tomlinson, to discuss this and we are working to identify a suitable local replacement.
"I'm pleased the DWP have confirmed they are committed to having a replacement base nearby and I hope I can assist them in finding new accommodation as soon as possible."
Moray MSP Richard Lochhead had previously asked the DWP to clear up why the site was closed.
A spokesman for the Centre for Health and Disability Assessment said: "We are working closely with the DWP to find an alternative assessment centre in the local area.
"During this time, we are offering local customers either home visits or paid taxis to the nearest centre in Inverness. We apologise for any inconvenience caused."