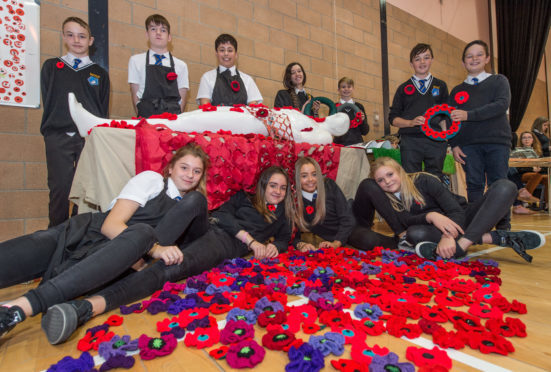 The names of three Moray schools will be recorded on a time capsule, celebrating their commemorations to mark the centenary of the end of the First World War.
Students at Mosstowie and Dallas primary schools and Lossiemouth High School organised a series of events to mark 100 years since the conclusion of the conflict.
Now, the pupils have been awarded a certificate of excellence by WW100 Scotland's commemorations panel to salute their efforts.
Youngsters at Lossiemouth High made poppy wreaths which were taken to France to remember troops from the town and Hopeman who died during the Battle of Arras.
Sand from the Moray coastline was also sent to be scattered across the graves of the soldiers who never came home.
The three schools will now take their place on a time capsule being created to remember the impact of the war on Scotland and ensure it is not forgotten by future generations.
The container is due to be opened in 2114, which will be the 200th anniversary of the beginning of the conflict.
Moray Lord Lieutenant Grenville Johnston, who is chairman of the Scottish commemorations panel, said: "I know that many schools ran very good First World War projects during the four years of commemoration.
"The fact that we have earned three certificates of merit is a great reflection on the hard work of all schools, their staff and the pupils. I am very proud of them all."
Moray Council convener Shona Morrison added: "We have such close ties with the military in Moray that it's second nature to many of our young people to commemorate and remember the impact of war locally."