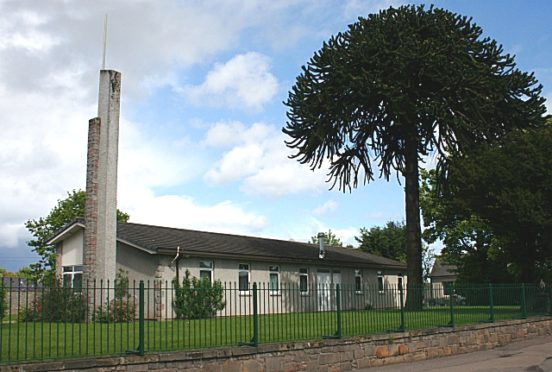 A church group in Moray is preparing to celebrate the 40th anniversary of its place of worship which members of its congregation helped to build themselves.
The Church of Jesus Christ of Latter-Day Saints opened its first chapel in Elgin in the early 1970s in what was formerly a family home.
However, the building was demolished in 1977 before its current custom-built home was opened on the same site two years later.
Members of the Mormon congregation received training to work as tradesmen in the extensive project for the church.
The current members are now preparing a series of events to celebrate the achievement, which will begin with the chapel being rededicated to highlight those who helped shape its early days.
President Perry Johnson, who is originally from Canada and now works as an electrical design engineer for Highland Council in Inverness, wants the event to remember the dedication of the early members and volunteers in establishing the home for services.
He said: "We've grown a lot over the last 40 years. It was just an old house that we began in and we now usually get about 40 people attending on Sundays.
"I've been here about two and a half years now and there are still a few of the old timers here, some have gone away and come back again, but there are also families that have grown up with the church itself.
"When churches put on events, it can sometimes feel like it is being mostly run for their own members, but we really want to be welcoming and want as many people as possible to join us for the anniversary."
The church congregation is beginning its 40th birthday celebrations on Saturday, July 27 with a dedication at the chapel before a picnic at noon.
A presentation will then follow at 3pm to remember the first members and volunteers who laid the foundations for the group.
A special service will be held the following day at 10am before a Sunday school class for under 12s and an adult study class at 11.10am.