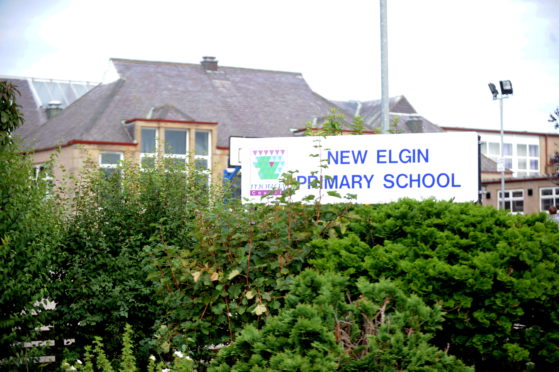 Warnings have been issued to parents following reports of children climbing on the roof of a Moray school.
Police were called to New Elgin Primary School twice at the weekend after youths clambered onto the top of the building.
Yesterday officers warned of the dangers of scaling buildings without adult supervision.
Signs have already been attached to the school gates, warning of the dangers of playing on the site without adult supervision.
Alistair Kennedy, chairman of Elgin Community Council, fears the consequences could be tragic if a child were to fall from the roof without anyone nearby to provide aid or to call for help.
He said: "If it's happened more than once then there must be a way that they are getting up there, so there's probably a way to stop them from using it too.
"The last thing you would want would be for a child to fall off the roof. I don't know how high the part they would have been on would be but it could lead to quite a serious injury.
"There's obviously no problem if children are just going in and kicking a ball about on the playing field during the holidays. There is an issue if they are getting up to a bit more mischief though."
New Elgin Primary School has large sections of flat roofs, which are only one-floor high, as well as taller peaked sections.
Yesterday police took to social media to urge children to find safer ways to entertain themselves during the summer holidays.
It said: "There has been two incidents at the weekend of youths climbing on the roof of New Elgin Primary School.
"Parents, please remind your children it is the holidays. No lessons, no bells, no teachers if they hurt themselves.
"It's a dangerous place to play. Stay safe, stay away."
New Elgin Primary School is the largest of its kind in Moray with about 500 students on its roll.