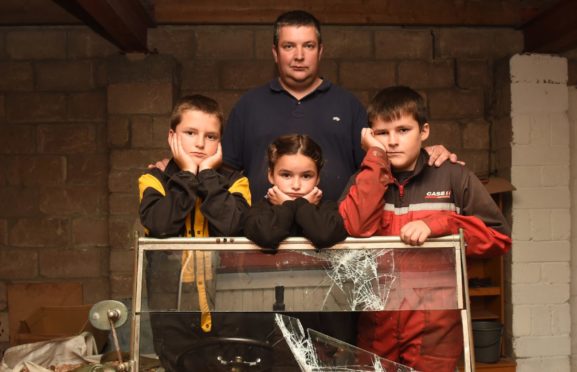 A vintage vehicle enthusiast has told of his family's horror after waking to find vandals had caused thousands of pounds of damage to his collection during a late night rampage.
Owner James Currie, from Keith, said the vehicles had been his children's pride and joy and Jamie, 12, and Lexi, 8, had been left heartbroken.
Two vintage Ford Dexta tractors had their bodywork smashed, but it was the family's 100-year-old Austin 7 convertible that sustained the greatest and costliest damage.
Its bodywork was attacked, windscreen smashed and leather roof torn, while the vandals also ripped-out a seat.
Were that not enough, they also poured industrial fluid all over the inside of the car.
Police are investigating and yesterday said: "This was not just mindless vandalism, this was malicious and sustained damage to prized possessions that cannot be easily replaced or repaired".
Speaking to the Press and Journal, Mr Currie said: "I was just devastated, but it has been more devastating for my kids, really.
"They have a lot to do with the cars and take a lot of pride in them. They help get them polished and ready for shows and they love going to shows with them.
"My question to those responsible would simply be why did you do it?
"My kids just can't understand it.
"Hopefully someone out there has a guilty conscience."
The vandalism took place between 7pm and 9pm on Thursday in the town's Moss Street area.
Police are looking to speak to two men seen near the shed in which the vehicles were stored sometime between 7.30pm and 8pm on Thursday, August 22.
They then cycled towards the A96 Aberdeen to Keith road.
Investigating officer Cameron Renton said: "The incident has obviously upset and angered the owner, who has a keen interest in restoring classic vehicles.
"We are committed to identifying those responsible.
Classic cars including 100-year-old Austin 7 badly damaged in Moray town
"The individuals seen in the area of the shed may have valuable information that could assist us and I would ask that anyone who knows them or has information that can help us get in touch.
"Vandalism such as this is completely unacceptable and I would also ask the local community to think back and recall if they remember seeing anything in the area of Moss Street that could assist us with our inquiries."
It is estimated the damage will cost a five-figure sum to repair and Mr Currie said it will not be straightforward.
"The Austin will need specialist repairs," he said.
"You can't just go to an ordinary car shop and buy a new bonnet or a new windscreen.
"Not for classic vehicles."
Though he said the entire family had been devastated by the vandalism, Mr Currie revealed the community had already come together to offer support.
"So many people have been devastated by what has happened," he said.
"I put pictures of the vandalism up online and there are already about 300 comments from people saying how sorry they are.
"It's a let-down for Keith that someone would do that to someone else's property."
Anyone with information is asked to call police on 101 or Crimestoppers anonymously on 0800 555111.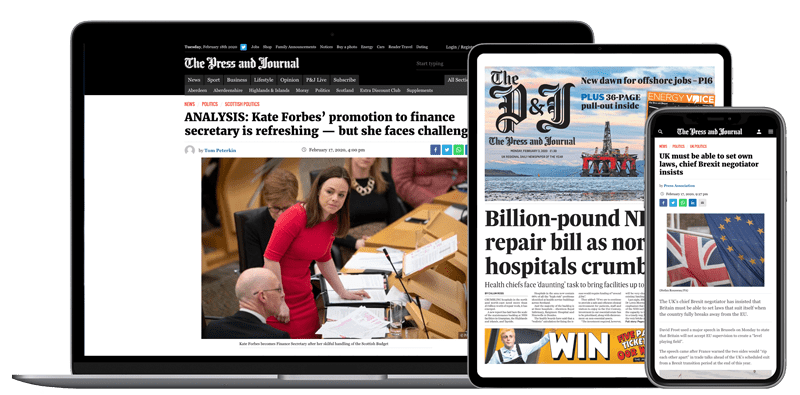 Help support quality local journalism … become a digital subscriber to The Press and Journal
For as little as £5.99 a month you can access all of our content, including Premium articles.
Subscribe