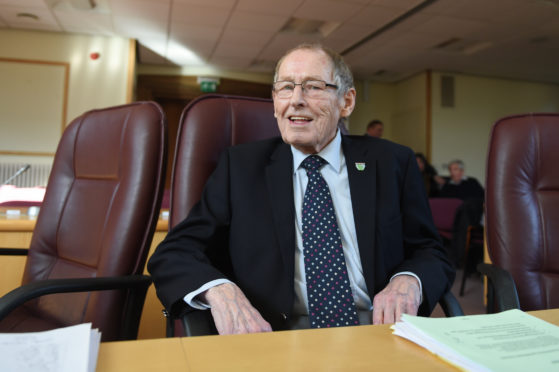 One of Moray's longest serving councillors has announced he intends to step down following two decades in the chambers.
Ron Shepherd has represented his hometown Cullen as an independent member since his first election in 1999 – having previously served on the former town council until its demise in 1976.
Yesterday the chambers stalwart announced he had "reluctantly" decided to step back from public service due to health difficulties.
Mr Shepherd said his passion for his community still burns strongly, but acknowledged that health difficulties had led to some prolonged absences from the chambers and that it was time to stand down.
He said: "It's been a difficult decision, it's been a wrench to make it, but it's time to call it a day now.
"I wanted to reach the 20 years in the chambers, I wanted to do that and I've kept going a bit longer, but it's been a terrible struggle.
"I've seen lots of changes over the years and was fortunate to have served most of my time in the administration which ran the council."
Mr Shepherd also served as a Justice of the Peace for 23 years before being elected as a councillor.
During his time in the chambers he held the chairmanship of the Licensing Committee, the Grampian Fire Board, the Grampian Valuation Board and the Grampian Joint Police Board.
Yesterday, Mr Shepherd paid tribute to council convenors from the last 20 years as well as senior management and officers.
However, he singled out a special mention for Elgin City South councillor John Divers, who is now the last man standing from the 1999 election.
Mr Shepherd said: "I know he will miss me."
The Keith and Cullen councillor now intends to enjoy more weekends away and spend more time with his great-grandchildren in his retirement.
Mr Shepherd's wife Dorothy said her husband's passion for his community had stretched to almost every aspect of their lives.
"He would do whatever he could for people," she added. "I would often get stopped by people walking down the street, we had people come to the door, coffee mornings are incredibly busy too.
"He's always done whatever he can to help, or pointed people to those who can. It's become a lot harder for him though, it's been a very hard decision for him to take."
Mr Shepherd's resignation will take effect from Friday, October 4.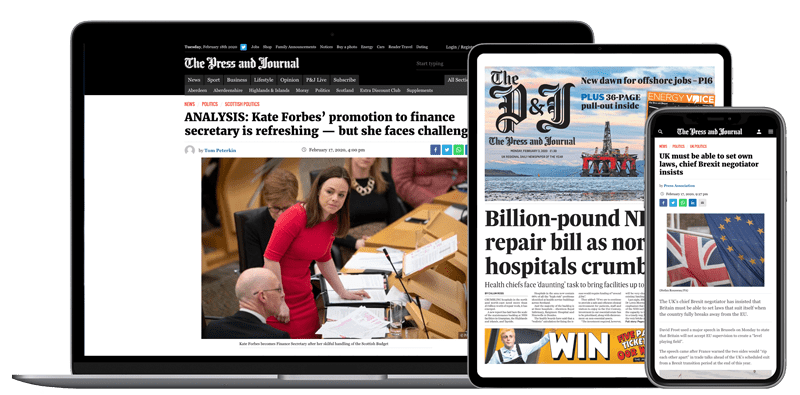 Help support quality local journalism … become a digital subscriber to The Press and Journal
For as little as £5.99 a month you can access all of our content, including Premium articles.
Subscribe