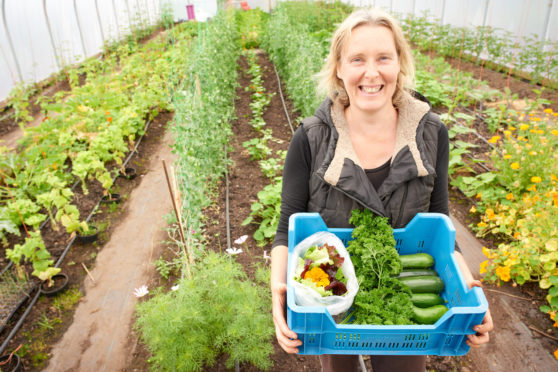 A feast of local produce is being prepared in a Moray town to showcase the range of flavours grown in the region.
Food and drink producers from the Forres area have teamed up for the event next month for a taste sensation to show what is capable of being made in the ground.
The celebration, which is the culmination of a five-month project, has aimed to improve collaboration between growers and to help them promote their products to residents.
The initiative will climax in a feast in Forres Town Hall with local chefs preparing the meals for guest at the venue.
Project manager Pam Rodway, who grows her own produce at Wester Lawrenceton Farm east of Forres, said: "The same micro-climate that has made Moray globally famous for malt whisky, shortbread, preserves and seafood also has a tradition of market gardens and orchards that flourish on its fertile soils.
"We want to make it easier for households, chefs and tourists to discover and taste the seasonal succession of fresh organically grown fruit, vegetables, salads and herbs.
"We've enjoyed bringing fresh produce to Forres High Street for residents, chefs and tourists through the weekly pop-up shows. The feast will showcase inspiring ways to cook with these same beautiful ingredients and more."
Contributions for the feast will come from Wester Lawrenceton Farm at Califer Hill, Marcassie in Rafford, Bruntlands Farm near Alves, Findhorn-based Roots, Fruits and Leaves, Elgin Food Hub, Roseisle Orchard and Newbold House in Forres.
The evening will also feature a documentary about the group as well as food-themed stories from local storyteller Margot Henderson and live music.
The feast will be held at Forres Town Hall on October 5 from 6pm. Admission £20, concession £12, family £34, available to buy from the Forres Feast pop-up shop in the town at 86 High Street.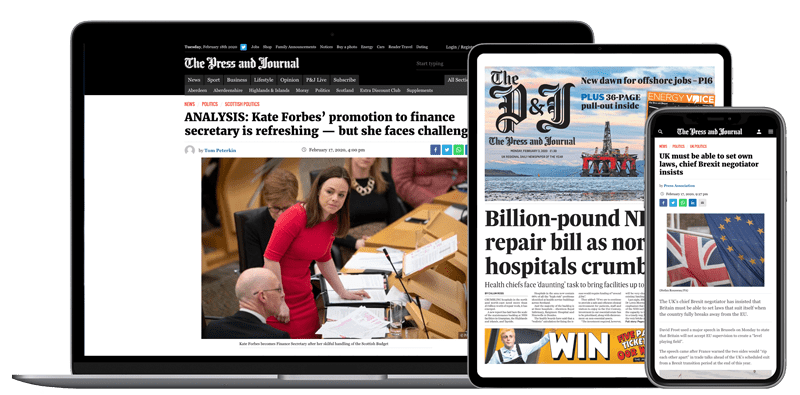 Help support quality local journalism … become a digital subscriber to The Press and Journal
For as little as £5.99 a month you can access all of our content, including Premium articles.
Subscribe