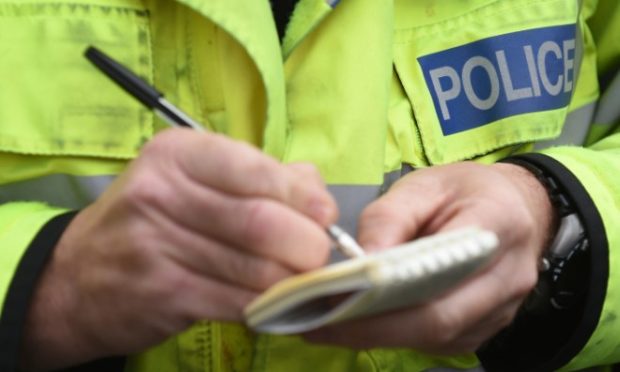 An offshore worker has spoken of how an afternoon walk in Moray turned into a nightmare following a terrifying dog attack.
Becky Chalmers, 32, from Buckie, had spent the afternoon having lunch with two friends at the Garmouth Café before deciding to go for a stroll to Spey Bay.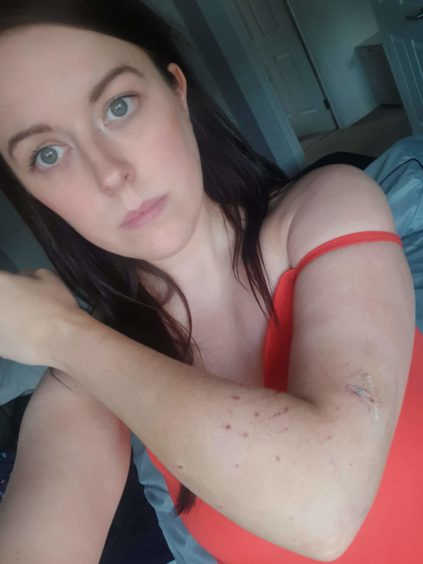 However, her walk ended with a trip to hospital after she was attacked by a dog – leaving her needing stitches to her arm.
Reflecting on the ordeal, Miss Chalmers – who works as an ad-hoc stewardess on the rigs – said it was "the most terrified I have ever been in my life".
She explained: "Honestly it was awful, I was so scared. I couldn't believe it. It just came out of nowhere. The dog just absolutely went for me.
"We were walking along and we saw this man and he was just standing. I just looked down at the dog and I was about a foot and a half maybe two feet away from it, I just looked down at the dog and smiled at it and it just went full force at my face.
"All I could do was throw my arm up because it was a big dog and it actually put both its paws on my shoulders trying to get at my face.
"I tried to pull away from it but that dog was really strong. I couldn't get off so I was screaming at the top of my lungs and I thought if I fight it, it is just going to be worse so I just stood there."
She added: "I was absolutely horrified. I have never felt pain like it. I could feel his teeth obviously breaking my flesh and you could feel it going inside; I was screaming."
Since Thursday's attack, the former dog lover has had nightmares about it.
Ms Chalmers has reported the incident to police.
She added: "Out of nowhere it just bared its teeth and came straight for my face and if that happened to a child or someone else, I wouldn't be able to live with myself."
A police spokesman said: "We can confirm that an incident involving a woman being attacked by a dog in the Garmouth area has been reported to police and inquiries are ongoing.
"The woman suffered injuries to her arms which required treatment at Dr Gray's Hospital in Elgin.
"Officers are currently following a positive line of inquiry.
"We would encourage anyone involved in an incident such as this to report their concerns as promptly as possible by calling 101."