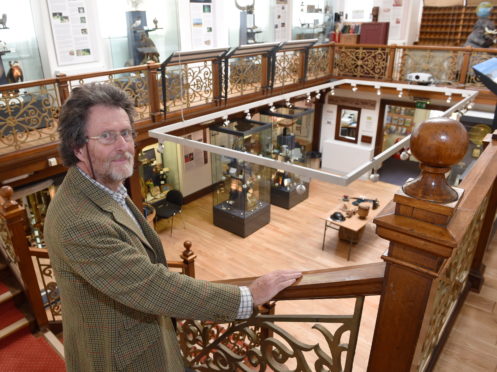 Campaigners fighting to save a Moray attraction from closure fear its collections may never be seen again after next week.
Nearly 100 people crowded into the Falconer Museum in Forres last night with concerned locals peering over the balconies and sitting on the staircase for a public meeting.
The attraction is due to close its doors for the winter season as normal next week – but is not due to reopen next year after Moray Council pulled funding to make annual savings of about £80,000.
Talks are due to take place behind closed doors within the chambers about the future of the building and collections on Tuesday, with the meeting confidential due to "staffing matters".
Last night the Friends of the Falconer Museum campaign group called a "crisis meeting" in an attempt to plot a new future for the attraction.
Former curator, Alasdair Joyce, explained the galleries were almost unique in the UK by holding the works of Hugh and Alexander Falconer, who gave their name to the museum after leaving bequests to establish it.
He said: "Closing the Falconer Museum would betray their trust. Closing it doesn't dispose of the duty of care and unavoidable costs of maintaining the collections, which are of international importance.
"Whatever the future, maintaining the collections is of paramount importance."
Moray Council had hoped to pass over the running of the attraction to a new trust so that access could be maintained to the artefacts, which have been studied by Indian and American academics in recent weeks.
Aaron McLean, a Forres councillor and chairman of the authority's policy and resources committee, explained senior officials had grown "frustrated" at the slow pace of progress.
John Barrett, chairman of the Friends group, said: "The council is currently due to make all the staff redundant in March and thereafter the doors will be locked, even though a small amount of money has been set aside for the building's maintenance.
"We may never see the displays again after next week."
Mr McLean warned that tightening purse strings in the council had forced budget cuts to move to the museum.
He added: "A year's grace was given to allow time to form a trust. Progress has been slower than anticipated. We want to examine that possibility though, so the museum isn't neglected."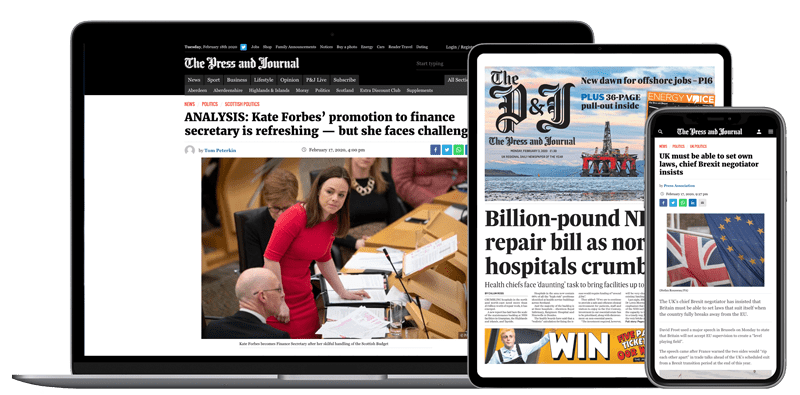 Help support quality local journalism … become a digital subscriber to The Press and Journal
For as little as £5.99 a month you can access all of our content, including Premium articles.
Subscribe