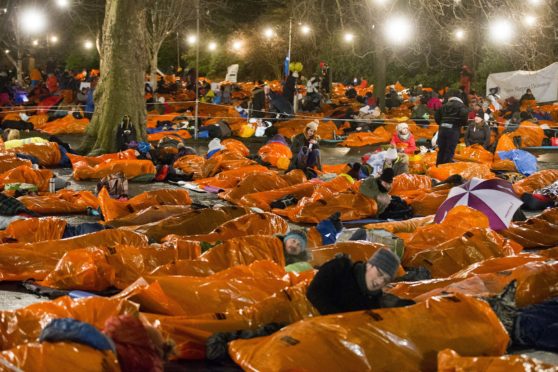 People in a Moray town are preparing to join in with a worldwide movement by bedding down in the open air to raise awareness of homelessness.
The World's Big Sleep Out was launched by Edinburgh-based charity Social Bite, which offers employment and free food to those without somewhere to live.
Since its beginnings in 2016, the event has spread to locations across the world.
Now fundraisers in Cullen are preparing to brave the elements to sleep out under the stars in December outside the local community centre.
Figures from Shelter Scotland show that nearly 30,000 households across the country were assessed as homeless last year.
Lyn MacDonald, one of the organisers of the Cullen event, said: "It is important to state that while The World's Big Sleep Out involves spending a night under the stars, it is not about pretending to be homeless.
"It's an act of solidarity – to give participants a tiny insight into this reality, and to raise the funds and awareness needed to help people who have no other choice."
The Cullen event will take place on the evening of Saturday, December 7.
Those wanting to take part should contact Cullen Community Centre by calling 01542 840701 or by e-mailing info@cullencrc.org.uk by Wednesday, November 13.
A £10 fee to take part will cover basic costs at the venue with excess money being donated to Moray Fresh Start, which supports people moving into a new tenancy by providing a pack of basic household items.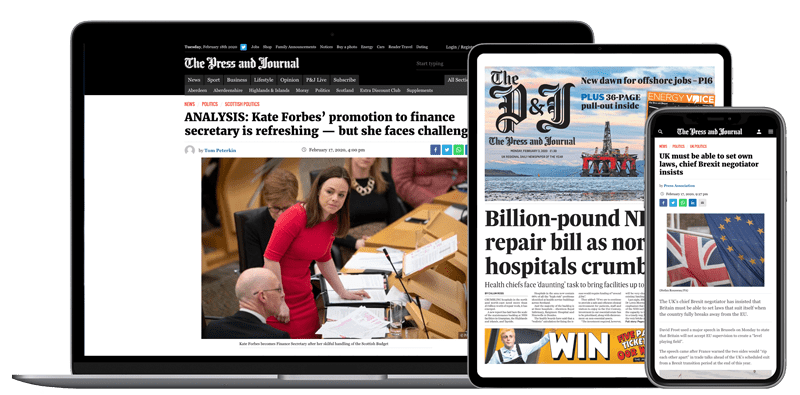 Help support quality local journalism … become a digital subscriber to The Press and Journal
For as little as £5.99 a month you can access all of our content, including Premium articles.
Subscribe