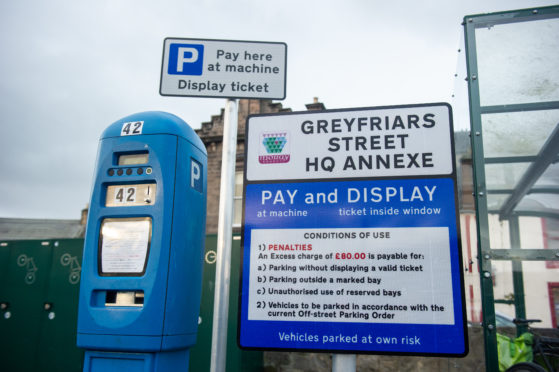 Many Moray Council staff will have to start paying daily parking fees from Monday as part of a move by the authority to increase revenue.
The introduction of charges at sites used by staff at the authority's headquarters and Annexe building has angered unions who have claimed the lowest paid staff are being used to subsidise it.
And there has also been disquiet as the car park used by many senior councillors and directors will be exempt from the charges.
Elected members agreed to imposed daily fees at two out of three car parks identified for use by staff following two public consultations.
The fee will affect local council staff who park at the annexe car park, located at the end of Elgin's High Street, and that at the Greyfriars Street allotment.
Council staff who use the car parks will be required to pay £1 a day to continue doing so.
Parking charges will not, however, affect staff who park in the allocated spaces in the third council car park as it is owned by Elgin's Sheriff court, as opposed to the council, and therefore the same charges cannot be applied.
That car park is used by senior councillors and directors, who share what is the smallest of the three car parks with mail vans, contractors and court vehicles.
Moray Unison says it remains "totally against" the council's new parking levy and believes the fees are discriminatory against those on lower wages.
Karen Donaldson, branch secretary for Moray Unison, said: "Staff working in council settings throughout Moray can access free parking when going to their place of work – unless they work at Moray Council HQ or the Annexe.
"Council staff, many on the lowest pay scales, are being used to subsidise the council finances."
The union is advising their members in roles were transport is not required to undertake their duties to claim back the parking fees from the council.
Shona Morrison, Moray Councillor for Fochabers and Lhanbryde said the scheme was part of this year's council budgeting but that "councillors have collectively committed to paying for their car park use".
She added: "The need to increase revenue was paramount for the council to balance its budget and deliver those statutory services we are required to in a climate of expanding need from areas such as health and social care."
A spokeswoman for Moray Council added: "The car park used by councillors and senior managers is not included in the Car Park Order, as it is shared with the neighbouring court, therefore Moray Council has no powers to introduce charges at this location."
"However, officers using this car park are purchasing a parking ticket and councillors are being notified of arrangements for voluntary contributions."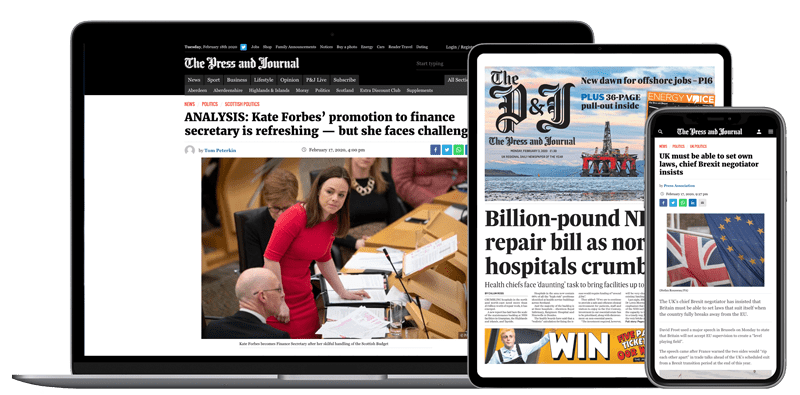 Help support quality local journalism … become a digital subscriber to The Press and Journal
For as little as £5.99 a month you can access all of our content, including Premium articles.
Subscribe