Hundreds of people gathered on Elgin's high street and Buckie's town centre at the weekend to commence the Christmas season with an early dose of festive fun.
In Elgin, despite a chill in the air, the atmosphere was warm and welcoming, with the sweet smell of freshly-fried doughnuts enticing a bustling crowd of all ages, who browsed an eclectic array of stalls by local vendors.
The festivities were organised this year by Elgin BID and began at 10.30am with the opening of Santa's post office, followed by an afternoon reindeer parade led by the Curious Minds Education Centre and Elgin and District Pipe Band.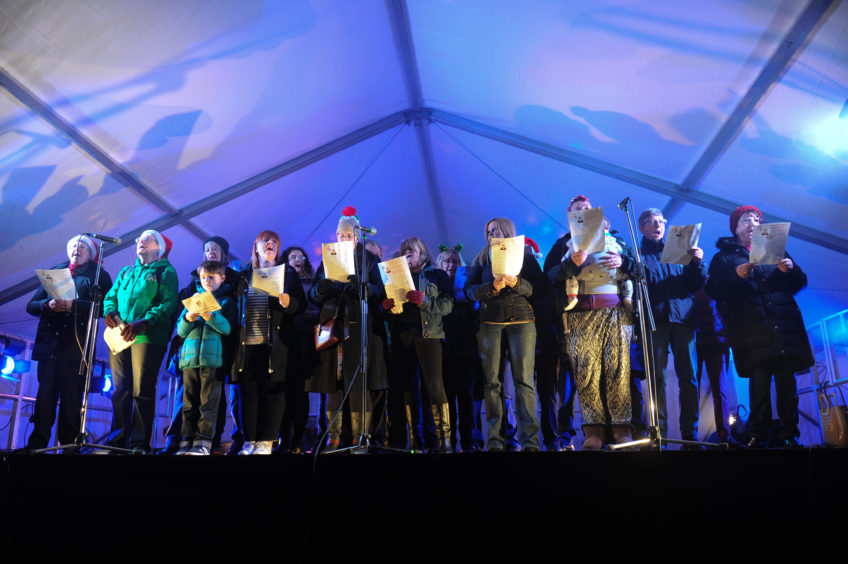 Later in the afternoon, the Elgin Musical Theatre choir responded to the crowd's growing anticipation of the lights switch-on with a variety of classic Christmas carols.
One of the singers, Cliodhna Regan, said: "It felt really special to be a part of Elgin's lights switch-on event and sing for everyone.
"There was a real sense of Christmas and community spirit here."
After an obligatory countdown, Elgin's high street was illuminated by a dazzling glow when seven-year-old Sophie Capps switched on the Christmas lights which was met with rapturous applause and hearty cheers from the crowd.
In Buckie, the ninth annual Christmas Kracker and lights switch-on was attended by hundreds of local families and was praised as being the best in the event's history.
Santa rode into the town at 10am to launch the day's packed programmed of activities and shows.
Two extra-special events were added to this year's Kracker line-up, the Santa fun run and a dog show competition.
Buckie's town centre was bustling with a plethora of outside stalls, which included sled dogs, local charities, handmade wreaths and a car show as well as a busy food court and Christmas-themed cocktail bar.
In the afternoon, a lively parade started from East church street all the way to West Church street. Two soap stars took part in the parade, Emmerdale's Chris Chittell and Nicola Wheeler, who play Eric Pollard and Nicola King respectively, before locals had a chance to meet them in one of the marquees.
Local singer Toni Scott entertained the crowd with the help of Mr Chittell, who brushed off his dancing shoes and joined her on stage to the crowd's delight.
The two actors were then tasked with turning on Buckie's festive lights and drawing another successful Kracker to a close.