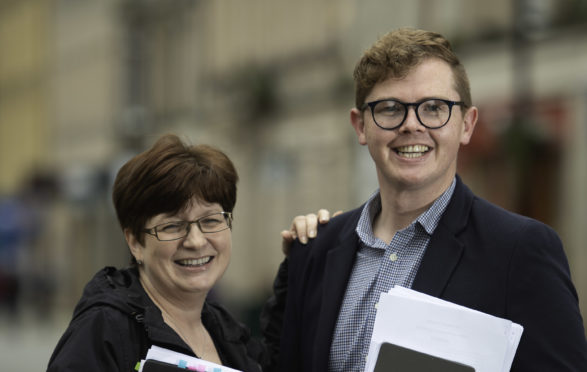 Traders in Moray's biggest town have backed the continuation of its business improvement district for another five years.
Elgin Bid had pledged a "back to basics" approach to firms when gathering support to win a third term for the organisation.
Last night Moray Council announced a ballot among eligible businesses had revealed that 150 out of the 206 who responded backed the group's business plan.
However, less than half of the 425 firms in the town centre returned ballot papers. Scottish Government rules require a 25% turnout for votes to be successful.
Elgin Bid chairman Richard Cumming described the confirmation of another term as "wonderful news" for businesses and pledged to continue to drive improvements for traders and customers.
He said: "The current pressures on our local authority have seen them make very difficult decisions, which massively impact on our businesses and community.
"Elgin Bid has really had to step up and take on some of these burdens while continuing with the daily work of making it a great and welcoming destination."
Schemes launched by Elgin Bid, which is funded by a levy on town centre firms, during the last decade include a gull reduction project, additional street cleaning and an events calendar.
Cash pledged by the group have led to securing funding for a conservation area regeneration scheme, which led to millions of pounds of investment.
Studies done have also established that vacant properties in the town centre fell from 17.15% in November 2015 to 6.85% in August 2019.
A consultation done with firms ahead of the ballot has identified "cleanliness and appearance" as well as "marketing and promotion" as priorities for the next five years.
Elgin Bid chief executive Gill Neill said: "I genuinely believe that together we will be able to achieve far more than working alone."