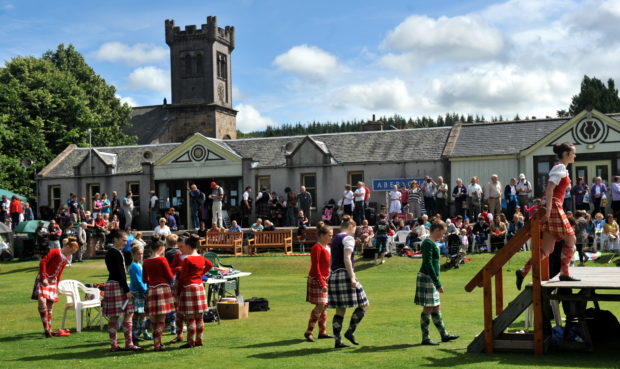 A traditional Highland games staged annually in Moray has been nominated as one of the best sport events in the country.
For more than 75 years crowds have gathered in fields in Aberlour to take in the sights and sounds of the extravaganza.
Nearly 5,000 people, some who travelled from across the globe, packed the village's Alice Littler Park in August for the most recent incarnation.
Yesterday it was revealed that the Aberlour Strathspey Highland Games has been nomination for one of Visit Scotland's Scottish Thistle Awards in the best sporting event category.
The nominations are aimed at celebrating the importance of its competitions providing a platform for the country to showcase its greatest assets.
This year's Aberlour games also featured the return of the popular It's a Knock Out challenge, which was revived after several years, with more than 70 participants taking part on the eve of the main event.
Rebecca Brooks, chairwoman of the Scottish Thistle Awards industry panel, said: "The Scottish Thistle Awards give those working within tourism in Scotland the opportunity to earn the recognition and appreciation they deserve from their own industry peers.
"We look forward to celebrating another fantastic year of excellence, innovation and success with all our wonderful national finalists in March."
The other events nominated in the category are the Melrose Sevens rugby tournament and the Skyline Scotland trail running event in Glen Coe.