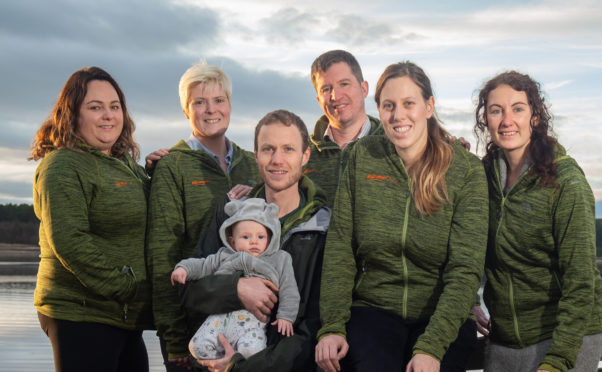 A Moray-based charity is hoping to get more people exploring the outdoors – by winning a minibus.
Wildthings, based in Findhorn, operates across Grampian and the Highlands and works to boost the mental and physical well-being of people of all ages.
The team takes groups of young people struggling with behavioural issues, or isolated elderly people, out on educational day trips to various beauty spots where they can meet new friends and learn about nature.
This year, the group is launching a new programme called Silver Saplings – specifically designed to get elderly people outdoors and interacting with others. It has been carefully developed to meet the needs of both able-bodied and immobile older people.
But although Wildthings has its own minibus, it lacks vital accessibility features such as a ramp or handles – forcing the charity to hire vehicles.
Now the group has entered the Press and Journal's minibus giveaway to be in the chance with winning a £40,000 17-seater Ford Transit from AM Phillip.
The P&J has teamed up with CNooc International to give one lucky community group the chance to win the prize.
To win, groups must collect the tokens appearing in the P&J every day. As long as 50 tokens are attached to each entry form, they can enter as many times as they like – and Wildthings are urging the community to get behind their efforts.
Luke Strachan, chief executive officer of Wildthings, said the outdoor day trips were "green prescriptions" that provide gentle exercise and mental stimulation, reducing stress and diseases such as dementia.
Mr Strachan said: "Being outdoors gives them inspiring experiences they haven't had since they were young and provides them with an opportunity to socialise and reminisce.
"Having a camp fire with their peers has brought up so many fond memories amongst the group which was really powerful for them.
"We are thrilled by the help of the local community so far and the opportunity to win the minibus would hugely increase our ability to reach out to more people and enable them to once again access the wonderful and unique ecosystem that we have here in the north of Scotland."
Tokens can be found in the newspaper until February 1, and must be returned by February 10. For more information, visit www.pressandjournal.co.uk/minibus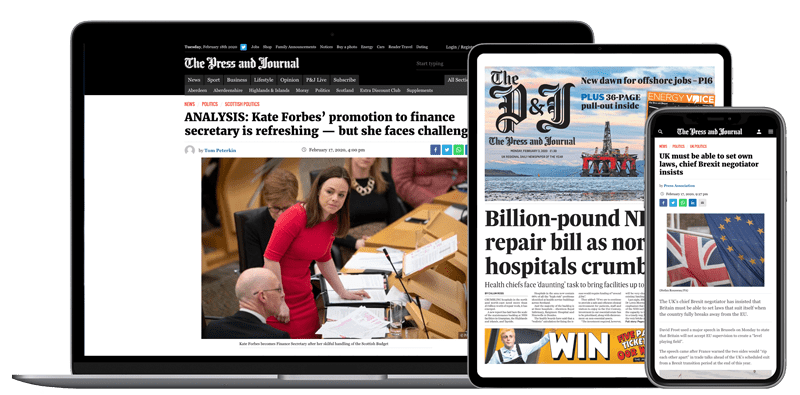 Help support quality local journalism … become a digital subscriber to The Press and Journal
For as little as £5.99 a month you can access all of our content, including Premium articles.
Subscribe