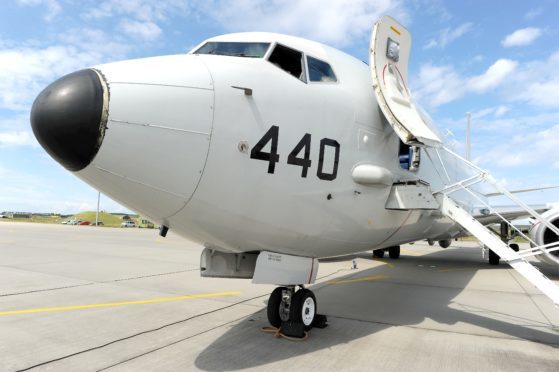 Overgrown paths near a Moray military base have been cleared in advance of an expected surge of interest to see new aircraft.
The viewpoints next to the B9011 Findhorn to Kinloss road were popular when the site was used by the RAF to watch planes in action.
Since the base was transferred to the Army in 2012 the area has become overgrown due to a decrease in the amount of visitors.
However, now an increase is expected with the arrival of the RAF's new P-8 Poseidon marine patrol spy planes with the first expected to arrive next month.
The fleet is due to be based at Kinloss Barracks initially due to runway upgrade works being done at RAF Lossiemouth, which is where the planes will operate from permanently.
An online post from 39 Engineer Regiment, which is the Army battalion based in Kinloss, explained the work to clear the paths had been extensive.
It states: "The RAF, Army, Balfour Beatty and Amey collaborated to clear the aircraft viewing site on Findhorn Road ready for public viewings once the P-8 moves over to Kinloss.
"This was a huge chunk of work as the site had become substantially overgrown, requiring specialist equipment to get in order.
"It was a real team effort and we are so pleased that our community can now benefit."
The runway upgrade works at RAF Lossiemouth will also result in the QRA (quick reaction alert) operations being moved to Leuchars in Fife, which is also operated by the Army now after the RAF moved out in 2015.