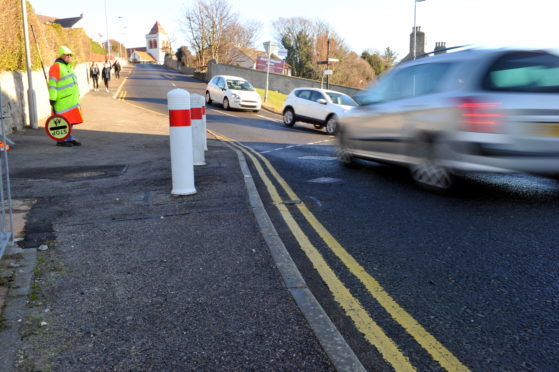 Works to install a new pedestrian crossing at a notorious Moray junction have been delayed once again.
The project to fit traffic lights at the foot of School Brae in Lossiemouth was originally due to take eight weeks and finish by December 6.
However, Moray Council has now warned that roadworks will remain at the junction until the end of January.
Campaigners have pressed for traffic lights to be introduced at the site for several years amid fears for the safety of pupils walking to the nearby Lossiemouth High School and St Gerardine Primary School.
The concerns about the speed of traffic and confusion due to the inconsistent use of indicators from motorists were echoed by school crossing patrollers.
Fears within the community deepened when the lollipop staff were removed as part of budget cuts.
The £120,000 project, supported by Sustrans and Transport Scotland cash, will lead to three separate crossings for pedestrians being introduced with traffic lights.