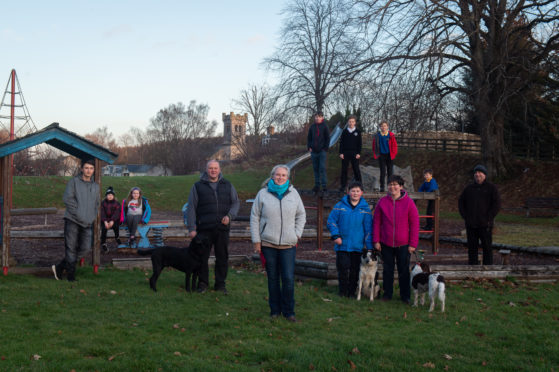 An Aberlour charity is appealing for the community to rally behind their vision for a re-vamped and inclusive play park by supporting their bid to take on land from Moray Council.
PlayAberlour have submitted a community asset transfer request to the council asking them to hand over the run-down Alice Littler Park so that it can be transformed into lively playground for everyone to enjoy.
In 2016, residents took part in a study in which they identified areas they wanted to see improved.
An overwhelming number pointed to the decrepit park, which lay bare after Moray Council removed play equipment due to safety concerns.
Locals Greg Sarab and Jane Crowther subsequently stepped-up to take on the challenge of making the new park a reality, enlisting Mr Sarab's wife Julie as secretary and Rachael Ashley as treasurer to form PlayAberlour.
Mr Sarab, who moved from America to Aberlour in 2015 with his family, said: "We're appealing to locals to reach out to Moray Council and say what they feel.
"We are trying to bring their vision to life, but the only way we can achieve that is if they send in their comments of support to the council.
"We want to deliver some fun into the village."
If the organisation was to acquire the park, the PlayAberlour team would then move on to sourcing funding to create a play area for all ages and abilities.
This would include fitness equipment for elderly residents and fun equipment that is accessible for children with disabilities.