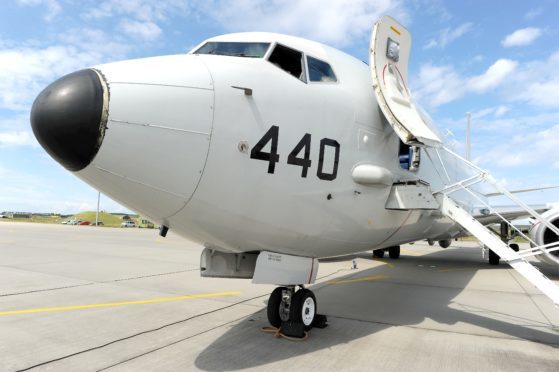 A runway at a north-east Army base has been handed over to the RAF ahead of the arrival of a new fleet of planes next month.
The first of the UK's new squadron of P-8 Poseidon maritime patrol aircraft is due to arrive at Kinloss Barracks in February ahead of moving to their permanent home at RAF Lossiemouth in October.
Yesterday the runway at the Army base was officially handed over to the air force from contractors Balfour Beatty, who have resurfaced the landing strip, ahead of the temporary switch.
As well as the P-8 Poseidons, routine Typhoon flights will also be carried out from the station which was handed over from the RAF in 2012.
However, the runway that was used by the UK's previous Nimrod maritime patrol fleet was maintained as an emergency option for Tornado jets until 2017.
The quick reaction alert (QRA) operation from RAF Lossiemouth will temporarily locate to the military base at Leuchars in June and July while a £75million contract to resurface and strengthen its runway is carried out.
Eventually nine P-8 Poseidons will be based in Moray and will be tasked with monitoring the North Atlantic for submarine activity under the surface.