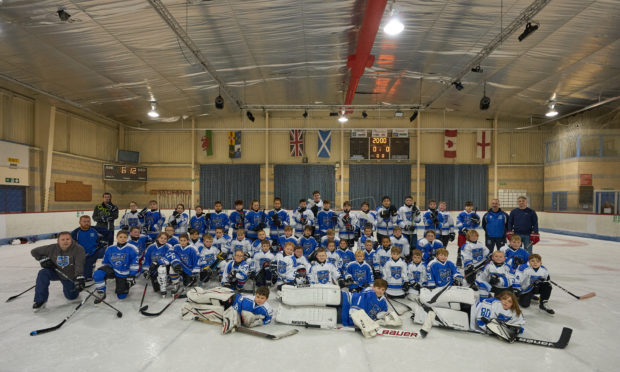 A Moray-based youth hockey team is sticking to its goal of winning a new community minibus.
Community groups across the north and north-east are once again competing to secure the coveted 17-seat vehicle.
Moray Juniors Ice Hockey Club trains players of all abilities, aged five to 18, and has been creating opportunities for youngsters since it was founded in 1992.
Members of the organisation take part in competitions across the UK and landing the new vehicle bus would make getting to places "much easier".
The club has entered the Press and Journal's minibus giveaway and is in contention to win a £40,000 Ford Transit from AM Phillip.
For the fifth year in a row, the P&J has teamed up with CNooc International to give one lucky community group the chance to win the prize.
Fiona Nelson, the under-14s manager and child protections officer, said yesterday: "If we were to get the minibus, it would make everything so much easier.
"We travel the whole of Scotland, basically. We always try to get a hire minibus, but sometimes we need up to two buses for these journeys.
"We are transporting so much kit, so it is a bit of a struggle because it's so bulky.
"We can have up to 15 kids in one team, and we need kits for all of them.
"That includes armour, 15 hockey sticks, helmets and pairs of skates.
"For instance, one of their competitions is down in Dumfries, so we need to be able to get them there and back."
Mrs Nelson said winning the bus would be a "big relief and help" for the youngsters.
To win, groups must collect the tokens appearing in the P&J every day.
As long as 50 tokens are attached to every entry form, groups can enter as many times as they like – and Moray Juniors Ice Hockey Club is urging the community to get behind its efforts.
Parents, friends and supporters of the group are continuing to work together in a bid to collect as many tokens as possible.
Tokens can be found in the newspaper until February 1, and must be returned by February 10.
For more information, visit www.pressandjournal.co.uk/minibus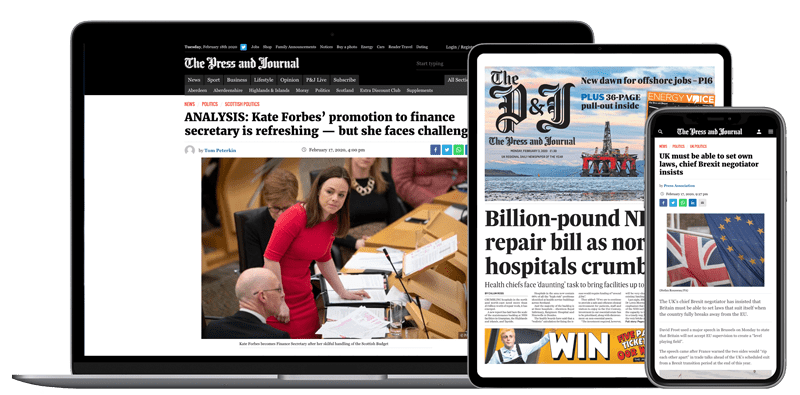 Help support quality local journalism … become a digital subscriber to The Press and Journal
For as little as £5.99 a month you can access all of our content, including Premium articles.
Subscribe