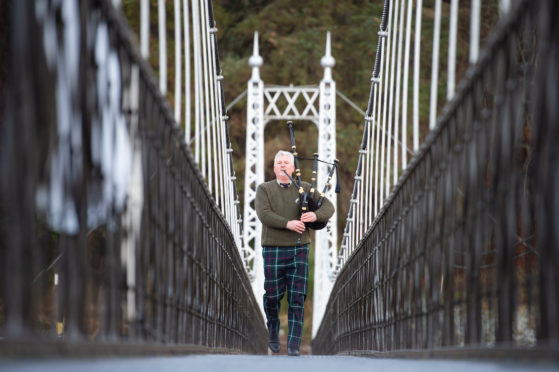 Anglers are optimistic of a successful season on one of Scotland's most famous rivers after salmon catches recovered last year.
The annual opening ceremony of the season on the River Spey took place at Penny Bridge in Aberlour amidst a surprising amount of sunshine and palpable excitement.
In 2018, the number of catches on the river registered at a lowly 3,178 – the lowest figure since records began in 1952.
There have, however, been significant signs of recovery, with catches leaping by 60% to 5,090 in 2019.
With that in mind, around 150 anglers returned to the river yesterday filled with hope for 2020 and hoping for tight lines on the first day of the new season.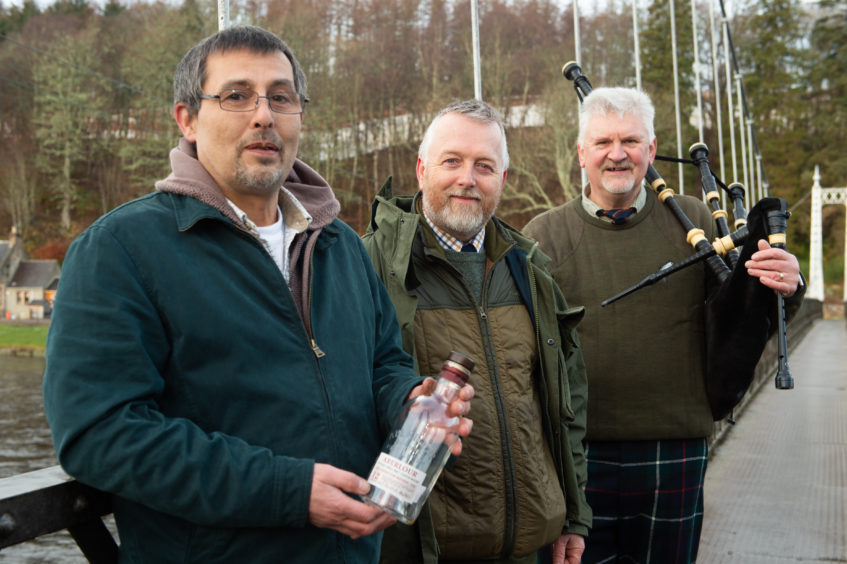 Roger Knight, director of Spey Fishery Board, said: "We are looking forward to a good season ahead.
"We had a much better year compared to a frustrating 2018.
"There was a significant improvement with 5,090 salmon and grilse – young salmon that have spent just one winter at sea – and we had over 40 salmon in excess of over 20lbs, which is fantastic.
"There are more multi-sea fish being recorded too – these are salmon that have spent several years at sea before coming back to spawn.
"And t there were also 1,623 sea trout caught last year, with a significant number above six pounds in weight, which is good for trout."
Mr Knight said he'd also been pleased so many anglers were operating a catch and release policy.
"A really positive aspect to 2019 is that members returned 98% of all salmon and grilse caught," he said.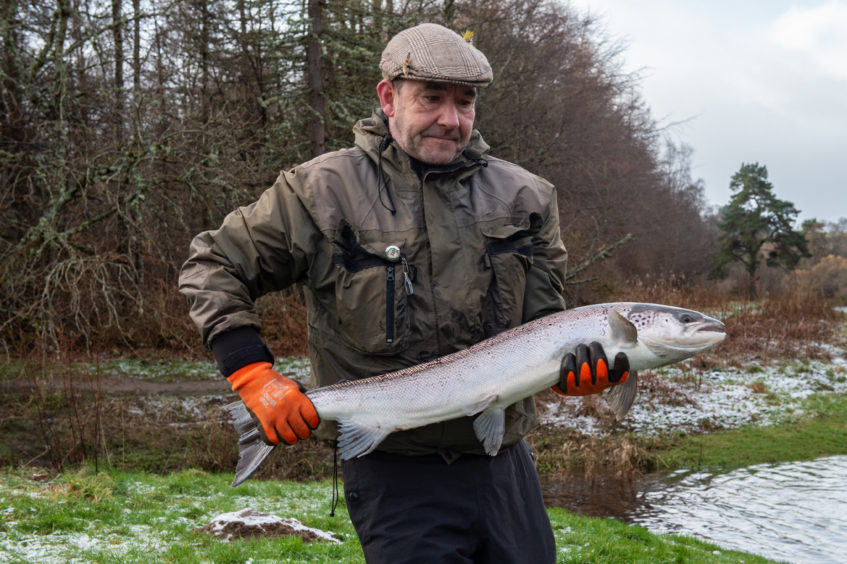 "This is a voluntary policy and we are hugely grateful to the ghillies and anglers for their support in that.
"The feeling among anglers this season is very positive. Even the opening ceremony saw the rain and snow stop and the sun come out to shine on the river.
"There was an electric feeling at the ceremony."
The board has been working on various initiatives to improve fish numbers, including opening up new parts of the river to create breeding grounds.
There is also a multi-agency project underway to track what happens to fish when they leave the Spey.
It was launched by the Atlantic Salmon Trust to determine why numbers have been dwindling in recent years.
Climate change and increased threats from predators are being examined as part of the study, while barriers on the river and non-native plants have also attracted concern from the fishery board.
Official opening
The pouring of a bottle of Aberlour 12-Year-Old Malt Single Malt into the river's fast-flowing waters of the River Spey marked the official opening of its salmon season.
The tradition is a gesture to wish the salmon good health and to herald what is hoped to be a successful year for anglers.
It was performed by Stuart Martin, who caught the first fish last year and won the Spey Anniversary Quaich.
Around 150 attended the ceremony at Penny Bridge in Aberlour, including guest of honour Andrew Flitcroft, editor of Trout and Salmon magazine and Allan Sinclair, who performed on the bagpipes.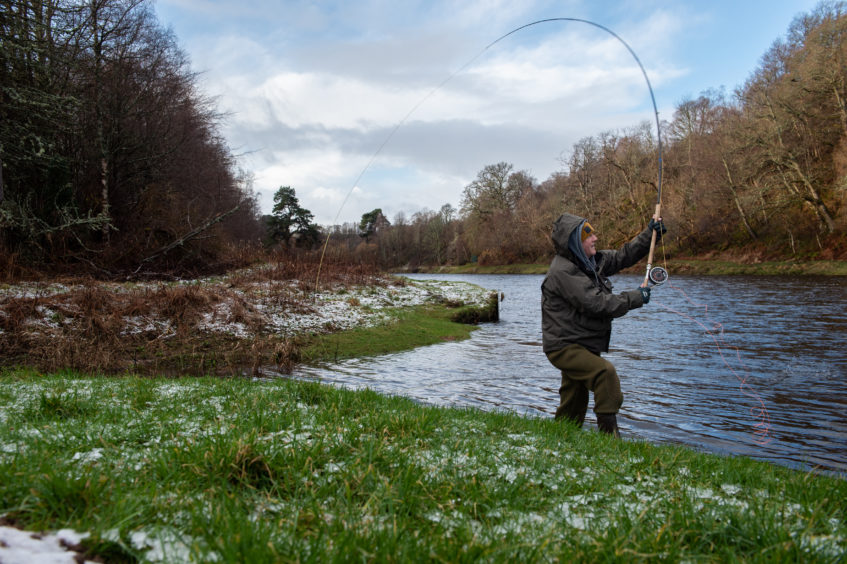 The ceremony began with a Blessing by Rev Geoffrey McKee before the anglers took to the river in a bid to be the first to make a catch this year – although a trout was hooked prior to any salmon being caught.
The 'Spey Anniversary Quaich' is awarded to the angler who catches the first salmon, together with a bottle of Aberlour Distillery Exclusive Whisky and a Walkers Shortbread hamper.
The angler who lands the heaviest salmon also receives a bottle of whisky and a hamper, as do each of the ghillies in attendance.