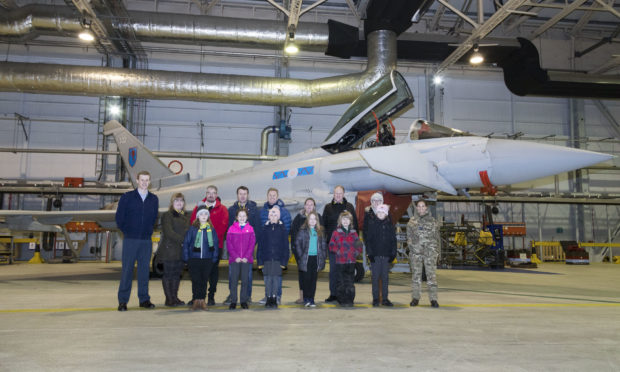 Six pupils were were flying high after being treated to an exclusive behind-the-scenes tour of RAF Lossiemouth and getting the rare chance to fly a Typhoon – albeit in a simulator.
The lucky children from Moray beat more than 500 others in winning a Science, Technology, Engineering, and Mathematics (Stem) competition.
The six primary pupils visited the Number II (Army-Cooperation) and Number IX (Bomber) squadrons to see first hand the Typhoon FGR4 fighter aircraft.
They also met the Survival Equipment Section who are in charge of maintaining the life-saving equipment pilots deploy in emergency situations.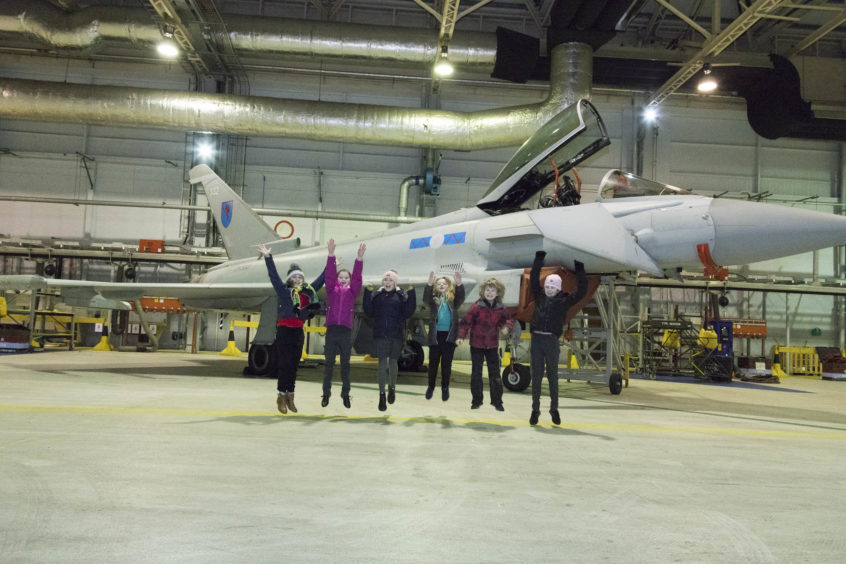 But rather than just get their eyes on the impressive aircraft, the children were given the opportunity to take a flying lesson on the Typhoon simulators.
The invitation came after children from all primary schools in Moray were invited into the air base as part of RAF Lossiemouth's annual Stem in the Workplace event.
Representatives from the base, along with defence partners, local contractors and businesses, displayed to the children how each of the four different subjects are used during everyday life across a range of different roles, from treating water to make it safe to consume to flying a Typhoon jet.
Students were then invited to submit entries to share their experiences and display what had been learnt.
More than 500 pupils submitted work in response to the task, with a judging panel whittling the entries down to just six winners.
They were Felix from Dyke Primary School, Ruth from Burghead Primary School, Holly from Anderson's Primary School, Lucy from Botriphinie Primary School, Rebecca from Craigellachie Primary School, and Isla from St Sylvester's RC Primary School.
Sarah Riley-Evans, RAF Lossiemouth community and development officer, said: "It was a pleasure to host the six winners of our Stem in the Workplace competition at RAF Lossiemouth.
"It is such a privilege and an honour to show these bright young people the variety of different roles at RAF Lossiemouth and inspire their future Stem ambitions.
"The highlight of the day was undoubtedly their time in the Typhoon Training Facility, where our Stem winners experienced a flight in the Typhoon over their home towns.
"Some even identified their own homes. A huge thank you to the team from BAE Systems for enabling this."