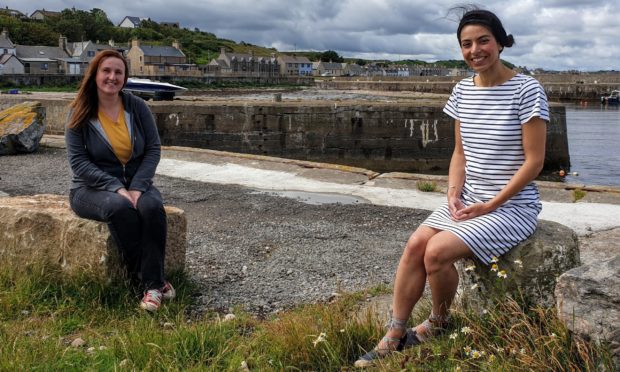 A community-operated port in Moray has appointed two new village residents to help lead the group.
The Portgordon Community Harbour Group was formed in 2003 with the aim of taking over the port which is used by fishing boats and leisure craft while regenerating the surrounding area.
Volunteers have supported initiatives to develop new opportunities at the site while also more chances to learn skills through training.
Two village residents have now been appointed to expand the previously four-person board to help guide the aims of the group.
Lyndsay Mayo, who is currently a coordinator the Portgordon Covid-19 Support Group, joins as secretary after moving there less than a year ago alongside Pery Zakeri, who has lived in the village for five years after growing up in Aberlour.
Mrs Mayo said: "I'm looking forward to learning about what Portgordon wants from its harbour, as a community. We are lucky to have such a historic resource in our village and I want to find a way for it to benefit the whole of Portgordon."
Mrs Zakeri, who has been appointed assistant secretary, said: "The harbour has historically been the soul of the community. From its development, related projects can grow to benefit all who live here. This is an exciting time in the life of the village and to join the driving force behind it is a real honour for me."