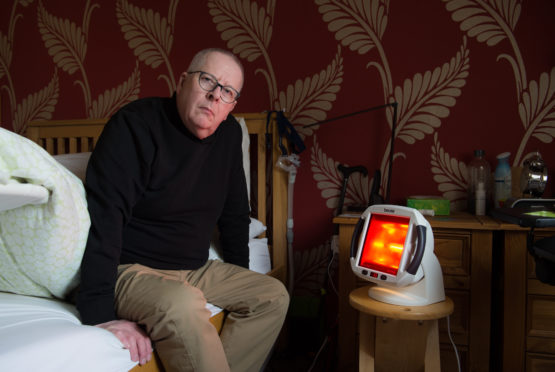 Chronic pain campaigners have called for virtual appointments to remain routine once lockdown restrictions have eased.
The Covid-19 pandemic has resulted in a surge of every-day activities taking place online to minimise physical contact between people, including some medical assessments.
NHS Grampian has reported its weekly total of video consultations have increased from 83 to about 3,000 during lockdown with NHS Highland running 1,166.
Chronic pain campaign group Affa Sair has called for the switch to remain permanent for those who want it to ease the suffering on long journeys.
Chairman Chris Bridgeford said: "Getting to the buildings can be an insurmountable task when the patient is in constant intractable pain, leading to them being unable to drive or travel by public transport and even to leave their house due to cold and stormy weather.
"In rural areas of the country, a visit to the hospital or care facility can involve return journeys of hundreds of miles which take days of recovery for some.
"Some chronic pain patients literally feel every bump in the road.  Understandably, many non-clinical staff in the health service, find these reasons difficult to conceive and many frustrating interactions take place between staff and patients."
The Scottish Government has now launched a public consultation to examine the future use of the NHS' Near Me system, a move supported by Mr Bridgeford.
The software was initially used in the Highlands due to reduce the need to travel large distances but has become increasingly used in hospitals, GP surgeries and community services on mobile phones, tablets and webcams.
However, the Scottish Government has stressed there will still be circumstances where a face-to-face consultation will remain necessary.
Paul Allen, NHS Grampian's director of eHealth and facilities, said: "Near Me video consulting is proving to be vital for those who deliver and receive health and social care during the pandemic and is being extensively used throughout Grampian as well as supporting our island boards.
"It is important that we plan now for the future post-Covid 19 – and residents in Grampian have a part to play in that."
The nationwide consultation will run until July 24. Views can be submitted online at www.nearme.scot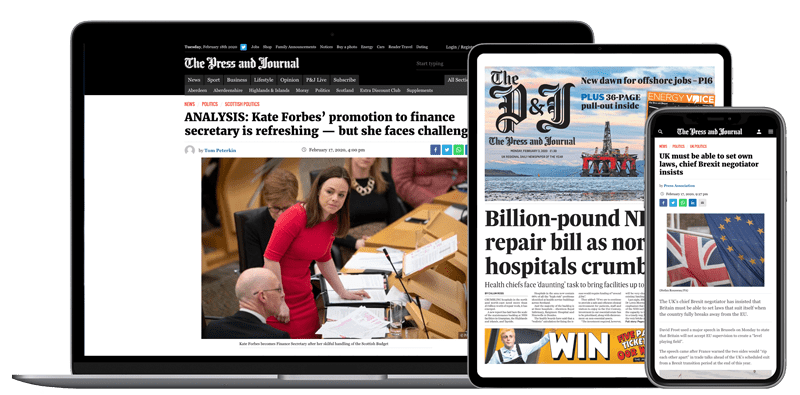 Help support quality local journalism … become a digital subscriber to The Press and Journal
For as little as £5.99 a month you can access all of our content, including Premium articles.
Subscribe