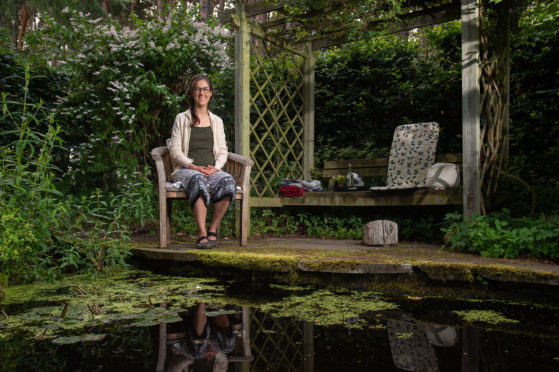 A Moray psychologist believes people can reap the "benefits" from garden therapy as they deal with the struggles of a 'new normal' post lockdown.
Dr Julia Lay, a private psychologist, explained that garden therapy helps people relax amidst these uncertain times.
During lockdown, she has set up a spot in her garden for one-to-one talking therapy with clients.
Ms Lay said: "It is a really peaceful spot that makes my client and I relax straight away.
"There is a lot of research on the benefit of nature for your mental health and wellbeing.
"The method also doubles the impact and the setting on top of therapy makes people feel better already."
She said garden therapy was a "breath of fresh air" away from video app Zoom that a lot of people have been using to keep in contact with friends and family during  the lockdown.
"I think as everything seems to be through Zoom and it is real breath of fresh air to be able to see someone face to face at a time when that is as not straight forward as it usually is, " Ms Lay added.