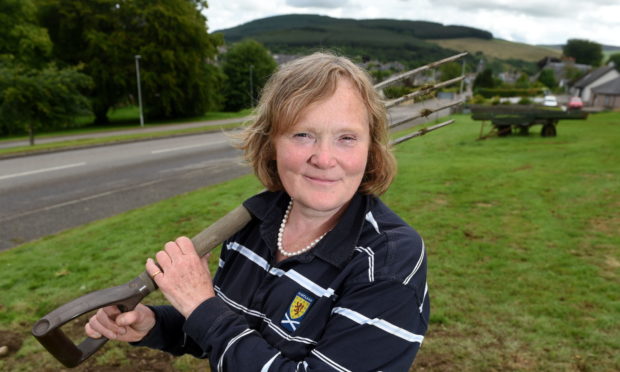 A Speyside community has planted daffodil bulbs as part of their mission to keep the town in "tip top" shape to attract tourists back.
Dufftown Community Association and Dufftown in Bloom worked together over the weekend to plant the bulbs at the Markets Leys at the top of Conval Street.
The bulbs were donated by local firm William Grant and Sons.
The idea came about in a bid to brighten up the town and at the same time raised some cash for Marie Curie through their 'Field of Hope'.
Dufftown like other towns across the country that benefit from the influx of tourists during the summer months have suffered financially as result of the pandemic.
Chairman of Dufftown and District Community Association, Fraser McGill hopes that volunteers' efforts can played a key role in charming visitors back to kickstart the local economy.
Mr McGill said: "Dufftown is such a hub for tourism that we want to keep it looking as good as it can.
"The idea came from Dufftown in Bloom a team of volunteers who have worked tirelessly over the years to keep the town in tip top shape and have historic success winning competitions.
"However in recent years resources have decreased so we are looking to work with them to keep on top of the town and improve its appearance.
"Tourists are really important as a lot of businesses have clearly struggled in the current climate with Covid- 19 and it is great to support the local economy by keeping the town looking brilliant."
Mr McGill said the weekend event was just the beginning in their vision to improve the town and ensure it flourishes going forward.
He added: "We raised some cash for Marie Curie but the primary reason was to improve the image of the town and support Dufftown and Bloom in doing that.
"This is just the spark as we are picturing to plant up to 40,000 daffodils in the area in the coming months and years.
"We also want to increase the profile of the work and we need more volunteers to deliver the vision of Dufftown."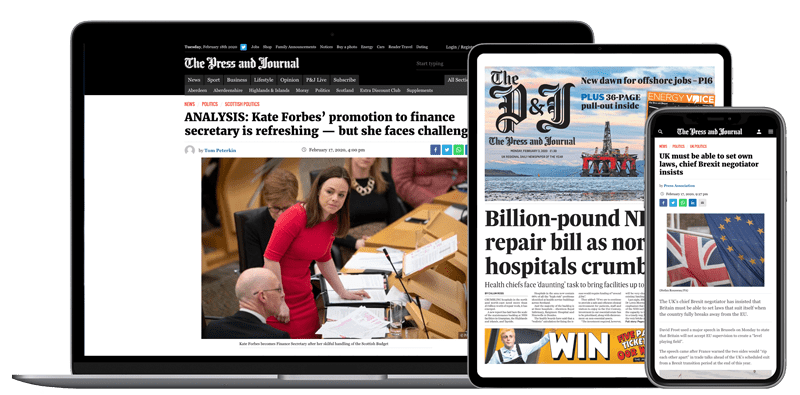 Help support quality local journalism … become a digital subscriber to The Press and Journal
For as little as £5.99 a month you can access all of our content, including Premium articles.
Subscribe