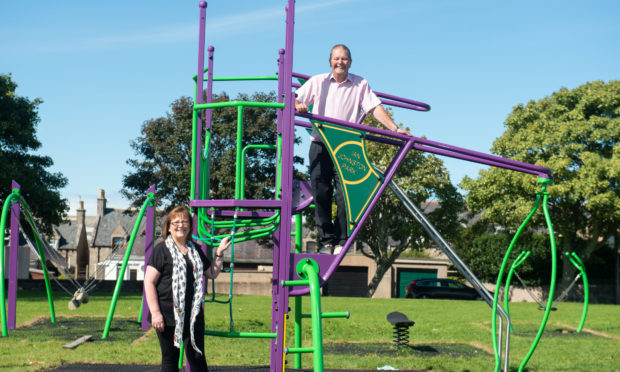 A £43,000 upgrade of a popular play park led by local children has been completed.
Ian Johnston Park in Buckie had fallen into disrepair, with the slide fenced off for months amid safety concerns.
The other equipment was also causing concern, but Moray Council was unable to carry out repairs due to its limited finances.
After receiving funding from the Scottish Government's town centre regeneration initiative, the authority asked local kids and residents to pick the design for a new park.
Seven companies from across the UK laid out their designs, with Wicksteed's inclusive, colourful proposals came out tops.
Youngsters of all ages have already been enjoying the revamped space, and local councillor Tim Eagle revealed it was "only the beginning" for the area with further work planned.
Mr Eagle added: "It is really well used by the community but we knew it was in a state of disrepair and I was delighted when we got money to bring the new play park.
"I think it is be really well used and people will enjoy the new park a great deal.
"We have plans coming forward for the park pavilion and the old tennis courts.
"There could be a lot on offer in Ian Johnston Park in the future which is vital green space in the heart of the town centre."
Fellow Buckie councillor Sonya Warren added: "I'm really happy to see the new park equipment installed and looking good.
"It is a nice place for both locals and visitors coming to the area to make full use of."
Councillor Gordon Cowie said he was "pleased" to see the park upgraded as the old equipment was at the "end of its life".