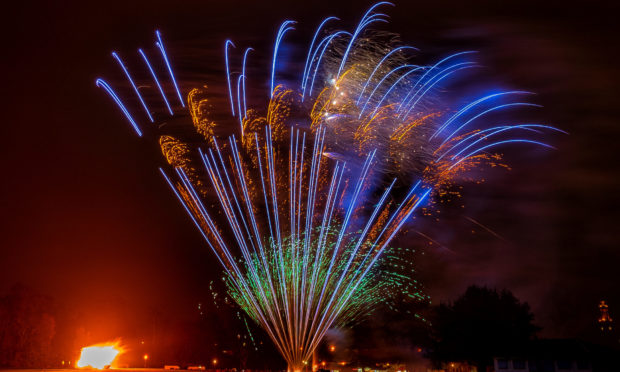 A popular Moray fireworks display has been called off due to concerns surrounding crowd and social distancing restrictions.
The annual bonfire and fireworks held at Cooper Park, in Elgin in November has been cancelled due to the pandemic.
Organisers Elgin Rotary Club expressed their disappointment about not holding the event this year that attracts more than 5000 spectators.
However the organisation has urged community groups struggling with the pandemic's devastating impact to come forward for support.
Rotary Elgin team leader Neil Urquhart said "community safety" is the priority.
Mr Urquhart added: "Community safety is always a priority for Rotary events.
"Having reviewed current guidance for public gatherings we've regrettably decided to cancel our 2020 Fireworks display.
"These events are much loved family occasions and we're very grateful for the wonderful community support over many years, but we must put everyone's safety and wellbeing first."
While rotary president Lorna Williamson added: "I know this will be a disappointing announcement for the many thousands of people who enjoy Rotary Elgin's spectacular fireworks display each year but current Scottish Government guidance prevents large gatherings from taking place, and we do not know what the situation will be in November.
"If your organisation feels that Rotary Elgin can provide assistance through our volunteers, then please get in touch with our club secretary via our website to see if we can help."