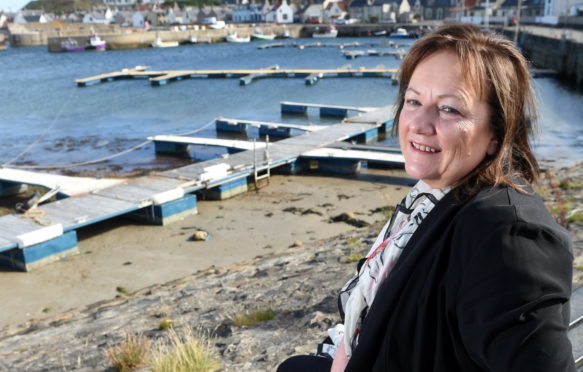 A long-awaited project to replace worn-out and storm-battered pontoons at an important Moray port may soon be underway.
No boats are currently allowed to use the moorings at Findochty Harbour due to safety concerns following years of neglect and the ravages of nature.
Huge waves pulled the berths away from the quayside last year after the bolts holding them in place were loosened.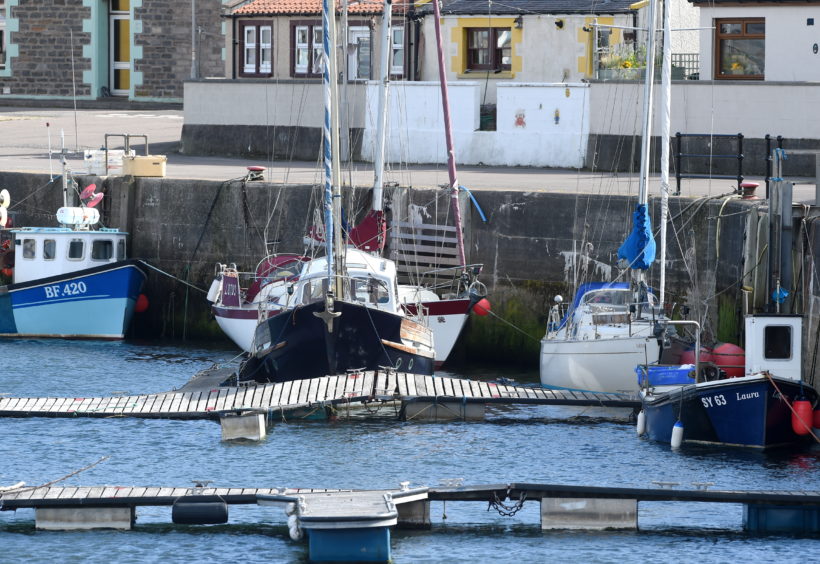 Despite a temporary fix at the time, the pontoons remain out of bounds. One has been twisted out of shape and another is no longer attached to the harbour wall.
Findochty's picturesque port ordinarily has more than 100 berths, which makes it popular for leisure craft owners as well as creel boats fishing in the Moray Firth.
A full replacement of the berths has been in the offing for nearly five years, with a vision unveiled in 2016 that relied on securing EU cash.
That project, however, never came to fruition due to the funding bid being rejected.
Now Moray Council has finally begun the search for a contractor to complete a £250,000 project to replace the moorings.
Buckie councillor Sonya Warren, who is chairwoman of Findochty Harbour's advisory group, said: "The pontoons are really at the end of their working life now.
"It's just now economically worthwhile to repair them anymore.
"The work to replace them had been planned for earlier in the year but has been delayed due to coronavirus.
"It had been hoped to get the dredger into the harbour too but the pandemic has really hit everything for six this year."
Information published by the council reveals the work to replace the pontoons is expected to be undertaken between October and February next year.
Funds were allocated in the authority's annual budget for this year after boat owners were left struggling to access their vessels as a result of Storm Ciara in February.
The investment was agreed as part of a package that detailed works at the council's six harbours.
Buckie councillor Gordon Cowie said: "There has been a lot of remedial work done at Findochty to keep the pontoons in use but it's high time that they were replaced now.
"They are at the end of their life now.
"They're all shut off at this time because of the state of them and there are no boats using them at the moment."
A contractor is expected to be appointed next month.