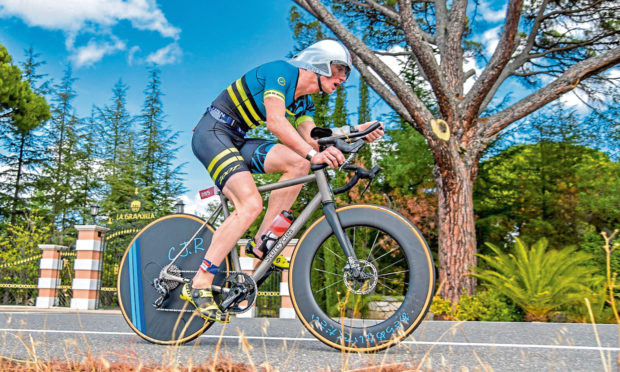 Motivational quotes line the wall of Chris Roy's health and fitness studio, a hint of the sheer grit needed for his former career.
He is lightly tanned from five years spent living in Spain, and Chris only returned to the north-east in February.
The 34-year-old former triathlete has closed the door on his sporting career for good, in order to open a business in Aberdeen's west end.
Training saw him repeatedly push his body to the limit, despite numerous injuries and even an accident where he broke the bottom of his spine.
Chris is clearly not easily deterred from achieving glory, so what has persuaded him to turn his back on a career which once dictated his life?
He came to the sport relatively late at the age of 23, following the death of his grandfather, James Roy.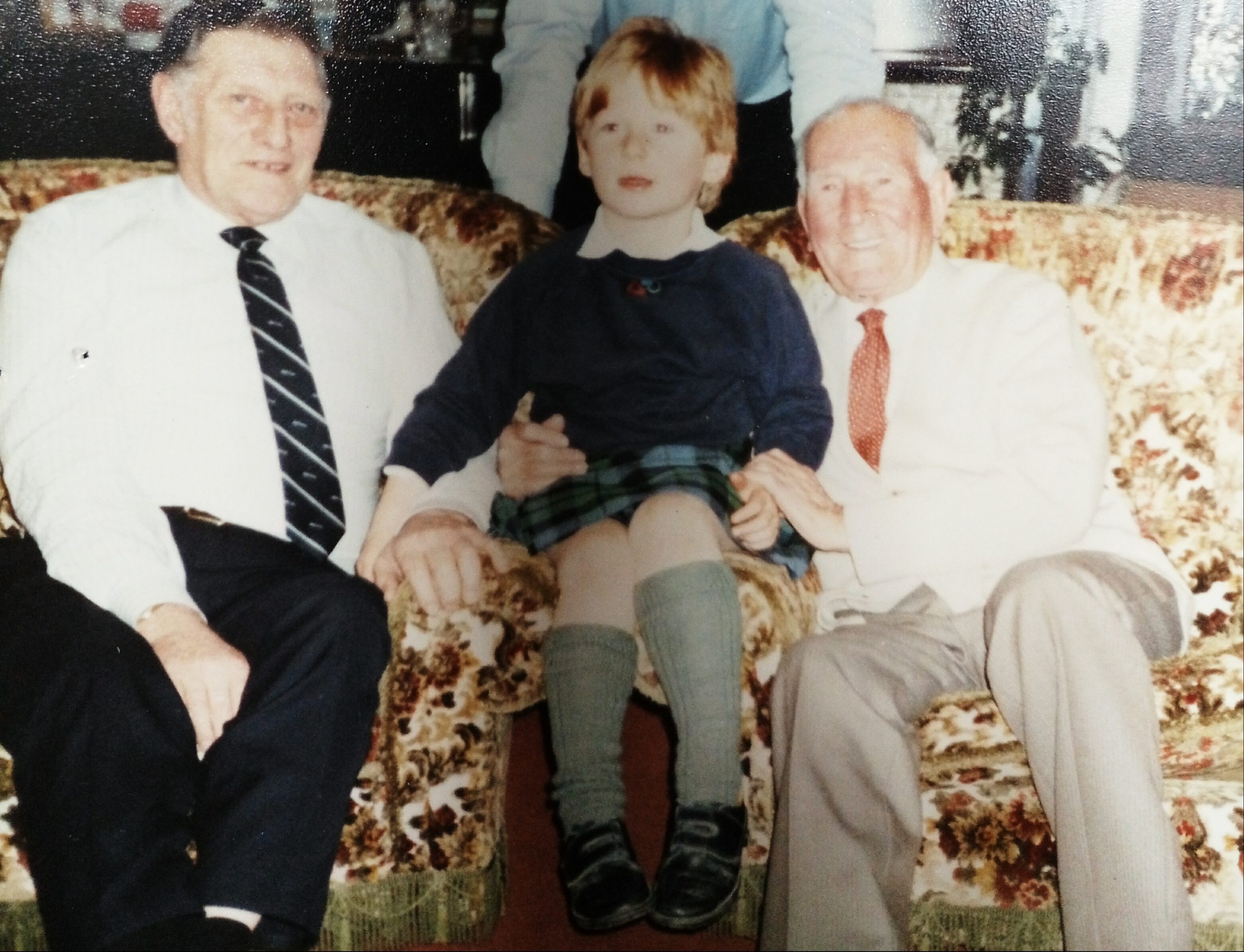 The former central midfielder played for Hearts, and had a huge influence over Chris's life.
"I grew up on a farm outside Elgin, and it was my parents and grandfather who were always encouraging me to run about outside," he says.
"I joined the local swim club, Forres Blue Fins, and it gave me structure from quite a young age.
"When I was 11, everything changed."
The family farm fell victim to an arson attack, and the bottom floor of the home was set alight.
Chris was wrongly accused of the attack and endured a six-month trial before he was acquitted.
"My family protected me because they knew I hadn't done it, but that was my first big wake-up call," he says.
"My grandfather told me to concentrate on something I really liked – that was swimming and football.
"I was granted a sports scholarship to Gordonstoun where I got better at swimming.
"It was difficult because you were up so early; I was doing a six-day week aged 13."
Chris delayed university after he was given the opportunity to swim in Australia – with a contract based in Sydney.
"The goal was to compete in the Commonwealth Games, that would have been in 2006," recalls Chris.
"But I never made it. I damaged both nerves in my triceps and flew home.
"Then my mum was diagnosed with breast cancer. We both faced complicated surgeries; it was one of those moments in life where you wonder what is going on.
"We both recovered and I went to Aberdeen University to study sports science."
It was during his studies that Chris discovered triathlons.
"It was a light bulb moment, I realised how unfit swimmers are," says Chris.
"You think you're really fit, but you're in water. You're not as fit as a cyclist or a runner.
"I wanted to show all the people who didn't believe in me that I could do it, I could be the best."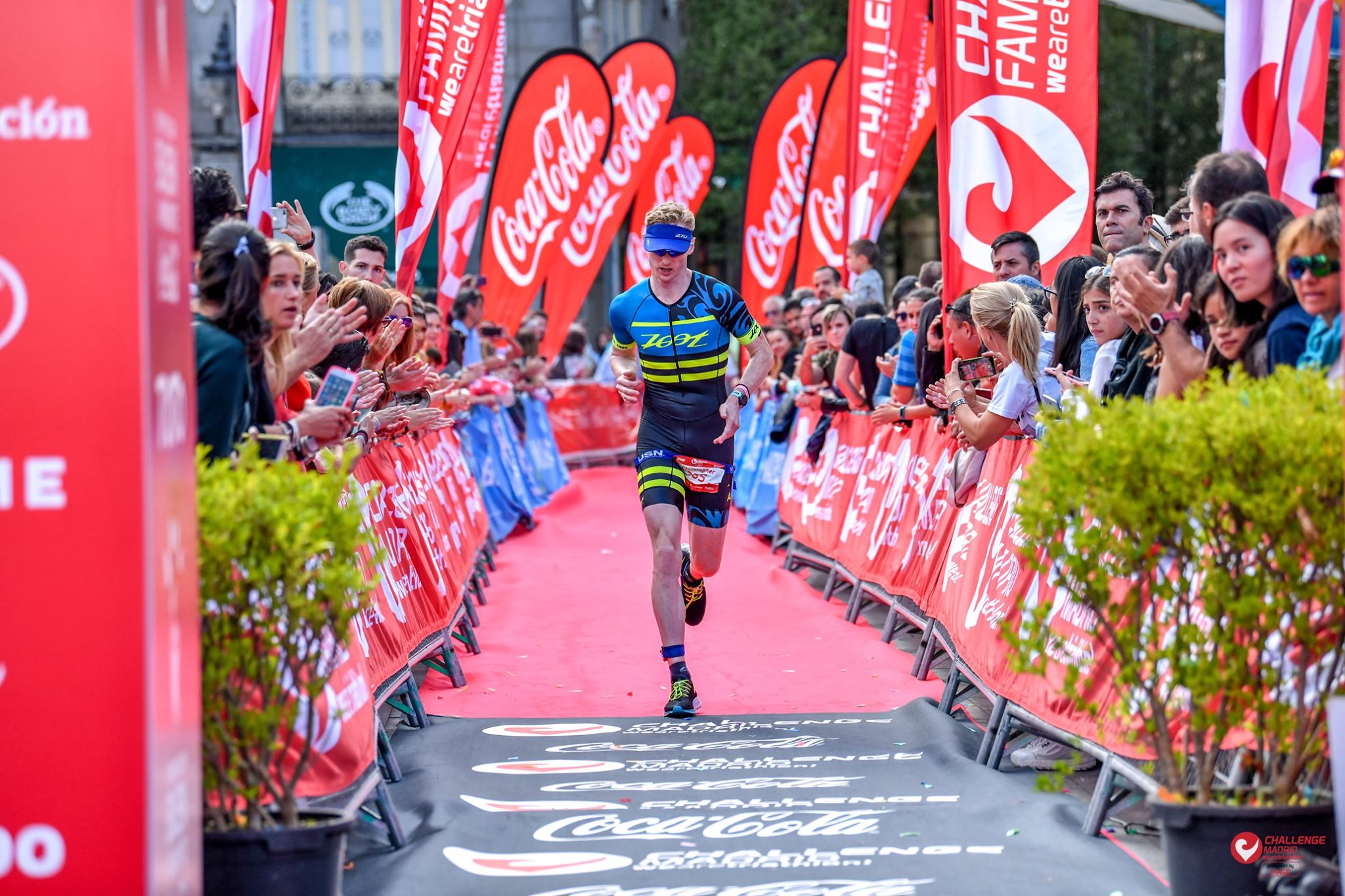 Chris opted to move to Spain after a chance encounter with a coach, who told him about the opportunities on offer.
"There are six Spanish people in the top 20, that's no coincidence," he says.
"Spain is the arena, it's a different atmosphere and pressure.
"You know you need to make the top five in that race, just so you can put food on the table."
Chris breaks off several times to speak in fluent Spanish, as his fiancee also sits in on our interview.
It is thanks to Marta that Chris learned the language, after she issued an ultimatum.
"I couldn't speak Spanish very well at all," Chris says, and Marta laughs.
"Marta told me that if I wanted a relationship with her, I needed to learn Spanish. So I did. Marta gave everything up for me by coming here."
Sacrifice is a running theme, and Chris endured dozens of setbacks.
"I was so close to being at the top, but there was a huge gulf between me and the next person," he says.
"I tried everything that was legal, but 50% of my competitors were using illegal drugs.
"I have no regrets about returning to the north-east, and now my focus is changing the lives of unhealthy people."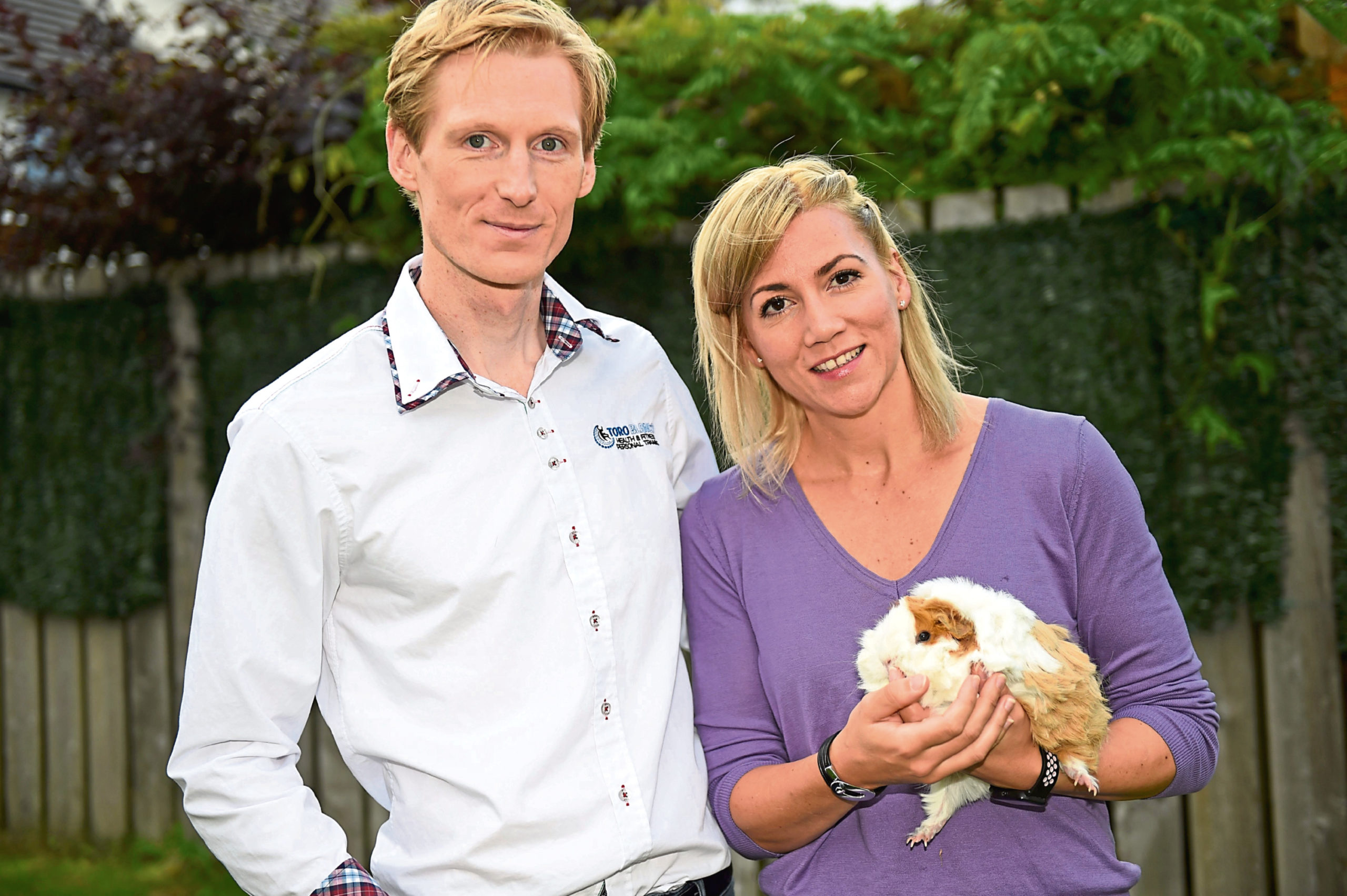 His former life is clearly never far from his mind though, and the studio is named after a Spanish chant.
"I got this nickname when I was competing, people would shout toro blanco," says Chris.
"It means white bull in Spanish.
"The name just stuck, people loved it. People would shout at me and say I'd get free tapas if I won."
Chris and Marta are now settled in their home at Bucksburn, complete with their two pet guinea pigs.
But can a former triathlete ever be truly content?
"My grandad died in 2008, and I've been driven by him my entire life," says Chris.
"I named one of my guinea pigs after him, we've got Ginger and Jimmy.
"I wonder what he'd think about that."