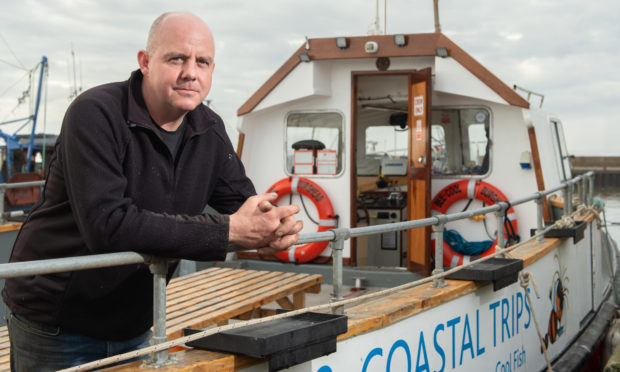 A frustrated Moray boat owner has claimed that the "ridiculous" local authority are set to wrongly charge him commercial dues from next year.
Barry Paskins, who runs Moray Firth Fishing Charters out of Burghead Harbour, says he was surprised when harbour officials revealed that he had to start stumping up extra cash as he was classed as a commercial vessel.
He argues government guidelines clearly stated in "black and white" that his business that specialises in deep sea fishing trips for anglers is leisure rather than commercial.
He added: "It is in black and white that recreation boats that engage in fishing trips are classed as pleasure.
"The harbour master said from next year you will be charged the normal rate as you're a commercial fishing boat and £35 per a week which amounts to £1820 per year and the £1.05 per passenger.
"I am not a commercial fishing boat and look at the government website it says in black and white that any boat that engages in tourism is a recreation berth holder.
"They are putting up the rates during the coronavirus when they should be supporting us."
"It is really frustrating as they don't seem to want to listen."
A Moray Council spokesman said: "Charges for berths and harbour dues are being reviewed and will require approval by councillors.
"Clarity around the definition of classes of use will form part of this review.
"To clarify, the charter vessel in question is classed by its owner –who describes himself as a commercial skipper on his own website – as recreational, but operates with a maximum capacity of nine paying passengers and is subject to MCA inspections that will determine how many souls it can legally carry."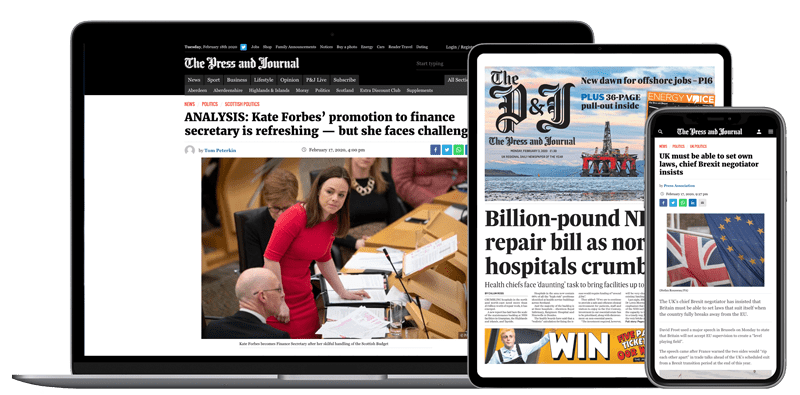 Help support quality local journalism … become a digital subscriber to The Press and Journal
For as little as £5.99 a month you can access all of our content, including Premium articles.
Subscribe