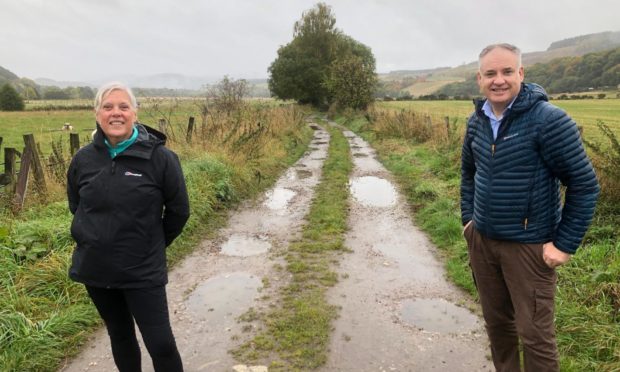 Campaigners in Moray hope to have a new walking and cycling route open within the next year.
The Rothes Way Association has been building a case for an upgraded path between the village and Craigellachie during the coronavirus pandemic.
Some routes already exist between the communities but can be inaccessible for some users as well as vulnerable to flooding issues during wet weather.
It is hoped a new connection will prove more versatile while providing a potential link to the popular Speyside Way in Craigellachie.
Moray MSP Richard Lochhead has held talks with the group to discuss the challenges of the existing path and possible obstacles to the project.
He said: "A path would be a huge boost for Rothes and the wider region in terms of health and wellbeing but also local tourism.
"Given the proximity to the Speyside Way and other local paths, the Rothes Way would open up all kinds of possibilities.
"I know the community and local businesses are already rallying round and I am also investigating what further help can be made available from public and charitable funds to ensure the path can be constructed.
"This is a community led project that deserves the support of every agency and organisation that has a role to play and I look forward to one day walking the full route alongside the local community."
The A941 Elgin to Craigellachie road that connects the two villages is well-used by whisky haulage vehicles and other lorries.
The Rothes Way Association has already received a boost with the Forsyth Group, which has a base in the village, offering to build the first section of the path for free.
Group member Pay Flynn said: "For the past four months, the members have made huge headway with the project of building a path suitable for walkers and cyclists of all abilities.
"The group are committed in getting a link to Craigellachie completed by this time next year, as it is even more important for the community to have a safe route of travel for both recreational and work in this Covid-19 era."