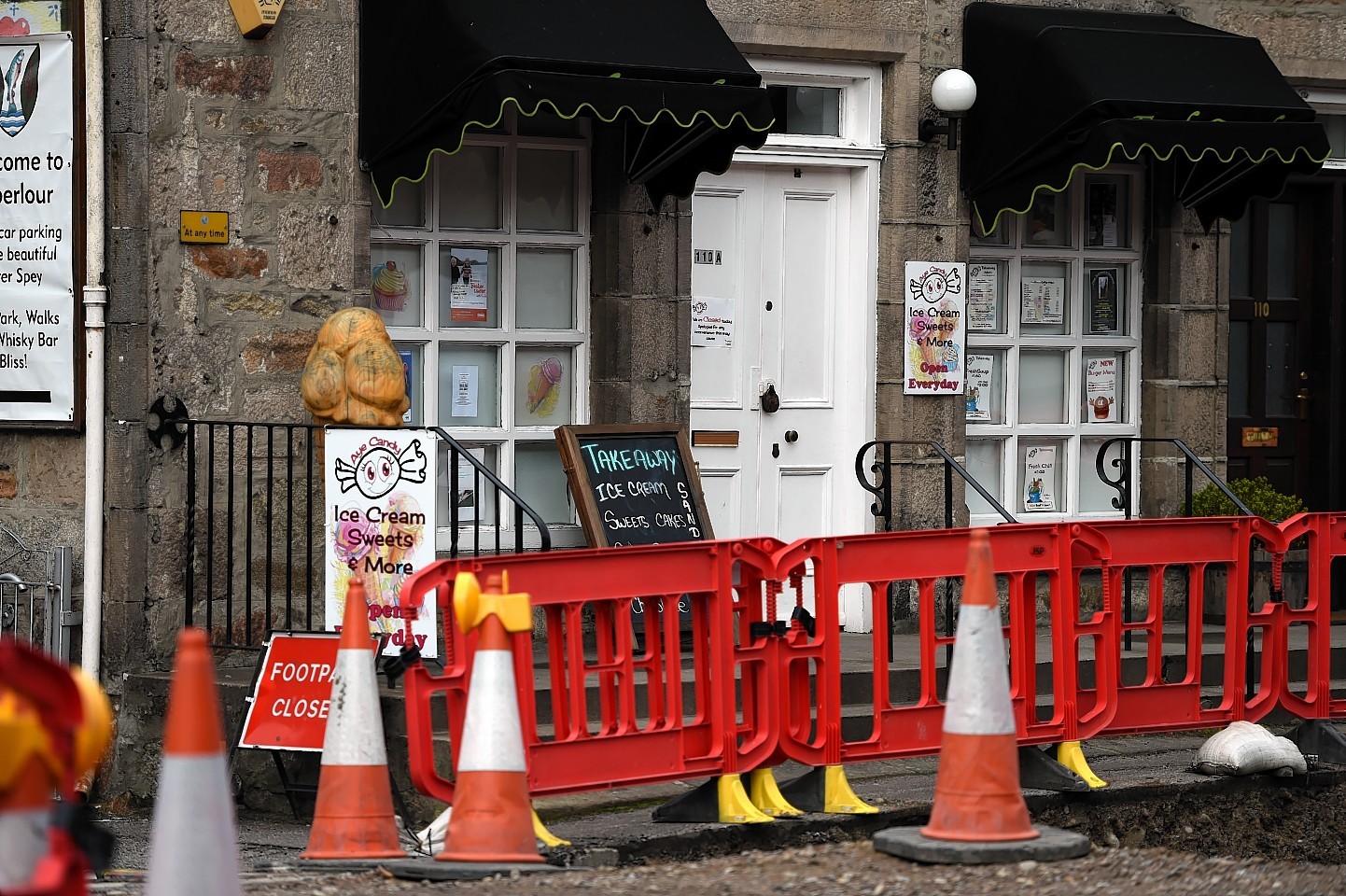 Major roadworks which have sent shock waves through a Speyside tourist town forced a popular sweet store to close at the weekend because customers could not get into the shop.
Traders in Aberlour claim profits have plummeted over the normally busy summer months since the start of a controversial A95 resurfacing project along High Street.
The plans were originally expected to take just 12 weeks, but will now continue into 2016 due to the discovery of an unrecorded water main running nearly the length of the street.
Initially, Bear Scotland assured locals that the work would be finished more than three weeks ago.
That timeline was revised when September came and went, and engineers are still tackling the route.
Work is now expected to continue into next year with the majority to be finished next month.
Jayde Ross, who owns High Street confectionery shop, Aye Candy, had said she was worried about the impact on passing trade before work commenced in May.
On Friday, her worst fears were realised as she warned sweet-toothed customers that she was being forced to close on Saturday and Sunday due to the road works.
Ms Ross was unwilling to comment further on the issue last night, but via a social media page she said: "The roadworks are still completely blocking entrance to our shop and are preventing us from opening.
"We never anticipated having to be completely closed as we weren't warned this may happen.
"Unfortunately, it means that we won't be open this weekend. Hopefully it won't be much longer."
Last night, a Bear spokesman said it was doing everything it can to minimise disruption.
"We have continued to engage with the local community and shopkeepers to minimise disruption and ensure access to premises is maintained during these ongoing works," he said.
"We visited the Aye Candy shop along with our contractor on Thursday to discuss the works and whilst we fully understand the concerns as the footway width is limited, we explained that our site operatives will do all they can to maintain pedestrian access throughout this phase of the programme."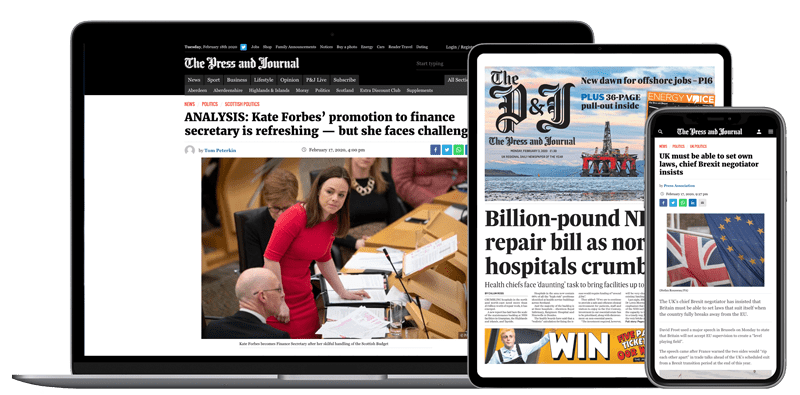 Help support quality local journalism … become a digital subscriber to The Press and Journal
For as little as £5.99 a month you can access all of our content, including Premium articles.
Subscribe