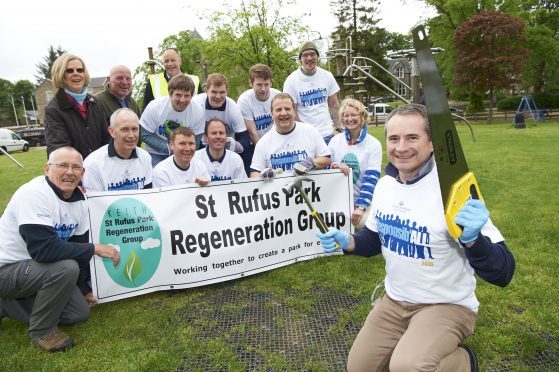 Keith residents have launched ambitious plans to breathe new life into a town park that has been "neglected" for decades.
The St Rufus Park Regeneration Group is striving to revive the once-popular grassy expanse, and is fundraising to purchase £30,000 worth of outdoor gym equipment to attract more visitors to it.
If that succeeds, the volunteers hope to install other features that will increase visitor numbers.
This Sunday, group members are staging a fun day in the park to promote the venue's potential for redevelopment and spread the word to locals about their wider aims.
The initiative is being led by Keith mother, Gail Smith, who has fond memories of the park in its prime.
She said: "It was a really popular place in the 1980s, and it used to be fab. But, since the 1990s, it has been neglected and not many people tend to go there now.
"We want to make it great again, so we are applying for grants to allow us to install an outside gym.
"We want it to have equipment for disabled people too, and it will cost around £30,000."
The mum-of-two said she became inspired to revive St Rufus Park after seeing how much her children enjoyed spending time in similar settings elsewhere.
She added: "They love playparks, and we can spend an entire day in one quite happily.
"That made me realise how much better things in Keith could be."
Ms Smith has the ambition of eventually creating a "trim trail" fitness challenge course for children in the park, allied to a new picnic location.
She is also considering installing trampolines for youngsters, accompanied by new lighting.
The volunteers are hoping Sunday's event will see the park busier than it has been for many years. They have arranged for a bouncy castle to be inflated and will set up a stage so that local dance groups can display their talents.
There will also be rides, a pipe band and a fire engine, and exercise classes will take place across the day.
The event will run from 11am to 3pm.
The St Rufus Park Regeneration Group has been selected as Highland League football team Keith FC's charity of choice for the upcoming season, and the side will dedicate fundraising efforts towards the upgrade of the public space.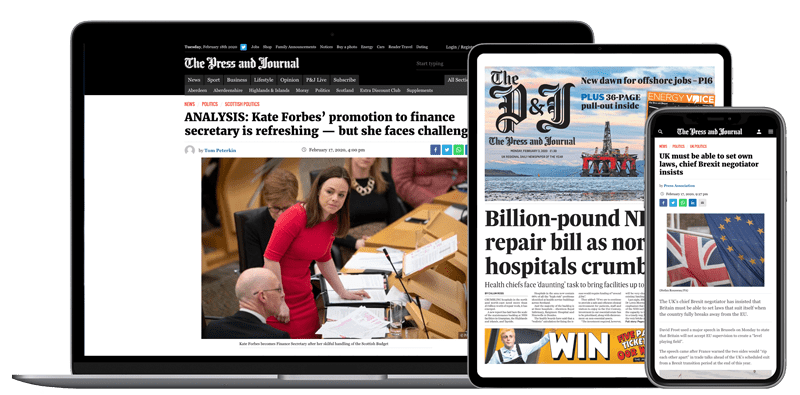 Help support quality local journalism … become a digital subscriber to The Press and Journal
For as little as £5.99 a month you can access all of our content, including Premium articles.
Subscribe