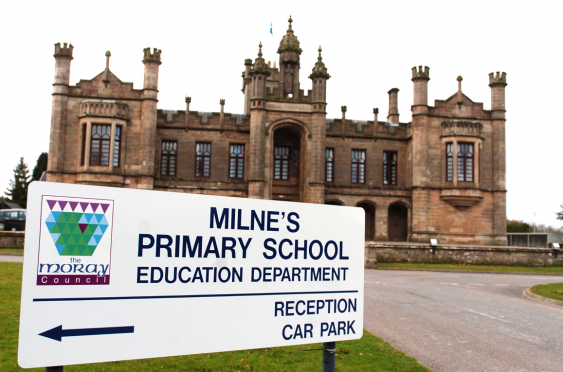 School inspectors have ruled that parents at a Moray school should be more involved in driving forward improvements.
Staff at Milne's Primary were praised in a report yesterday for the way they worked as a team, but were encouraged to take the views of pupils and parents into account.
The appointment of a permanent headteacher is expected to bring stability to the Fochabers school while the work of Anne Duff, who deputised, was praised.
Inspector Mary Byrne wrote: "The views of children and parents are increasingly being sought. There is scope for them to have an even greater role in improving the work of the school. For example, the recently revised pupil council is keen to have more involvement."
She added: "The acting headteacher has worked well with staff, parents and partners.
"In her short time in post, she has identified appropriate priorities for school improvement and, with the depute headteacher, is at the early stages of leading changes in these areas.
"The appointment of a permanent headteacher will provide the stability and leadership which is required for the school to improve."
Learning in some classes was found to be insufficiently challenging with teachers encouraged to raise expectations higher.
But children at the school were said to have benefited from outdoor projects with animals, exploring rock pools and with Scottish Opera.
Pupils' achievements in sports, music and dancing were also found to be a strength with their achievements recognised.
Inspectors praised the children for listening and talking well in class and demonstrating they were proud of the school.
Mrs Byrne concluded she was "satisfied" with the quality of provision at the school and expressed confidence that the requisite improvements were being made.