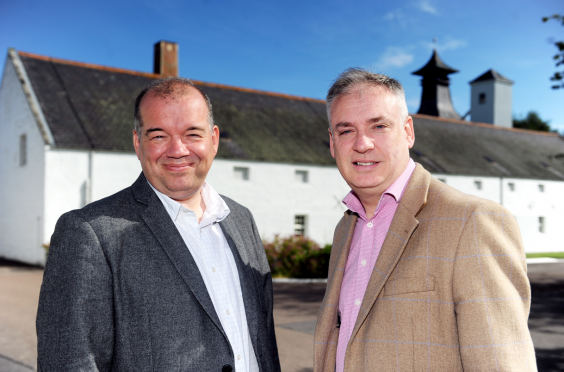 An MSP has claimed that transferring an iconic Moray distillery into public ownership could unlock the investment required to bring it back into production.
The prospect of reopening Dallas Dhu has been the subject of talks for the last three years, but progress has stalled.
Now, Moray MSP Richard Lochhead has called for the site to move into public ownership to speed up the transformation of bringing a working distillery to the whisky heritage centre once again.
The stills at the Rafford distillery have been cold for more than 30 years since previous owners Scottish Malt Distillers closed down the premises.
Mr Lochhead said: "It seems to me it would make sense for Diageo to pass ownership of the site, distilling and water rights and brand to the Scottish Government.
"That will enable Historic Environment Scotland to properly explore all the options and quickly. Otherwise we may face more years of protracted negotiations between the actual owners, Diageo, and guardians of the site, Historic Environment Scotland.
"If that were to happen, I am confident that, given the buoyancy in the sector, a partner could be sought to work with Historic Environment Scotland to make the necessary investment in production facilities and visitor facilities."
Yesterday, Mr Lochhead met with Historic Environment Scotland's acting chief executive, David Mitchell, at the distillery.
Following the talks, the MSP described Dallas Dhu as having the potential to become a global attraction that would bring benefits to Forres and Moray.
The popular visitor destination already attracts nearly 10,000 tourists a year.
Feasibility studies at the distillery have already concluded that resuming production is viable. Options being explored range from reintroducing distilling to a micro facility.
Mr Mitchell added: "Dallas Dhu is an important industrial site which requires sensitivity in balancing our conservation purpose and supporting more innovative development proposals.
"Although it is challenging, we are confident much can be achieved."