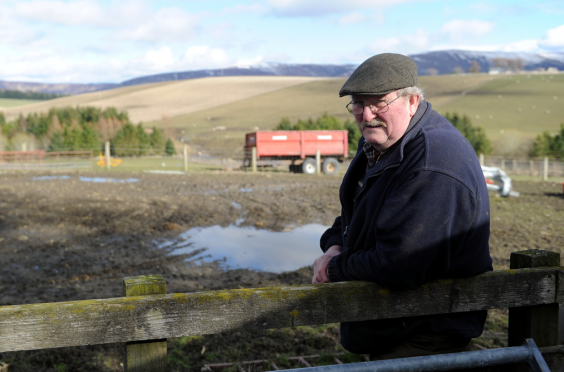 A Moray farmer has called for immediate action to be taken to stop "vicious" ravens targeting his livestock.
Alastair Nairn lost dozens of lambs to the birds earlier this year, which cost him thousands of pounds.
And now, the Glenlivet farmer fears the losses could be even worse next year as the population of birds increases.
A consultation about reviewing the licences to shoot the birds will be held later this year, but Mr Nairn wants changes in advance of the next lambing season. Scottish Natural Heritage currently only give permission to scare birds.
He said: "The ravens are a curse at lambing time. It's going to be an ongoing problem.
"Changes really need to be made to the licences now if the numbers of the birds are going to be reduced.
"The most effective way to cut the population is to target the nests. I would like to be able to shoot the nests when the hen is sitting on them so the young never hatch."
Currently Mr Nairn's licence allows him to shoot six ravens a year. SNH estimates the population of the birds is 12,000.
Ravens kill the livestock in lambing season by pecking their eyes out and leaving them for dead. Farmers have been advised to deter birds by using scarecrows and setting decoy food elsewhere to move them on.
Mr Nairn said: "Smaller farms are now doing all their lambing inside to get away from them. I've got 1,100 ewes and 300 cattle. I don't have that kind of space."
Robbie Kernahan, head of SNH's national operations unit, said he was aware of the concerns from farmers and the rules surrounding permissions to shoot birds was regularly under review.
He said: "We already regularly issue specific licences to shoot ravens to prevent damage to livestock where there is no other satisfactory solution.
"So, if anyone is suffering serious damage to livestock, then of course they can apply – but any licence we issue to shoot ravens is done so as part of an overall scaring programme and is not intended to cull the population, but to remove birds causing problems and help deter others."