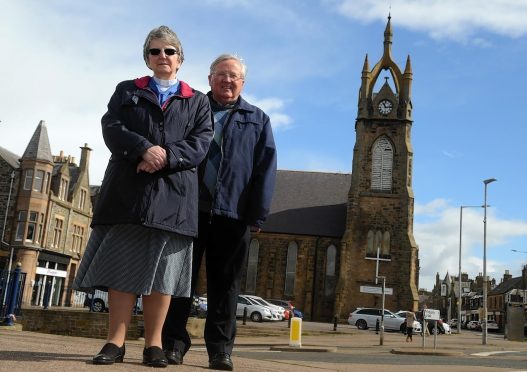 Residents in Buckie are pulling together to make sure that one of the coastal community's most famous emblems has a future.
The congregation at the town's North Church is on a mission to raise £320,000 so that the 19th century landmark can remain open.
After being blasted by salty sea air for more than 100 years, its stonework has begun to crumble and the massive fundraising campaign has been organised to pay for repairs.
Church members have now opened what they believe to be Buckie's first ever "pop up shop" selling second hand goods as a way of amassing some cash.
They are taking up residence in the former Hydro Electric shop on East Church Street every day this week.
It will be open from 10am until 4pm every day and, after a busy opening yesterday, organisers are confident that the shop will offer their campaign a sizeable boost.
Volunteer Kathryn Cowie described busy scenes as residents concerned about the church dropped off piles of donations.
Mrs Cowie said: "People in Buckie recognise how important the building is, it is hard to imagine the town square without it.
"Our first day was excellent, and it was especially encouraging that we had folk of all ages through the doors.
"We raised £1,000 towards repairs with a second hand sale at the church recently but I think we are on course to raise more than double that amount this week."
Bargain hunters who flocked to the store on day one scooped up clothes, textiles, toys and all manner of bric-a-brac.
The Hydro Electric shop was closed last year, and the venue has been leased to the Church of Scotland congregation free of charge by its owners.
Mrs Cowie added: "Charles Milne, a local property developer, is aware of our plans and has not only given us the building for free, but is paying for our electric."
Buckie North Church has stood at the corner of the town's square since the 1870s.
Fabric convener, Ian Moir, said: "The church is made of sandstone, so it just wears in the wind.
"If we don't take action it could deteriorate to the point where we can't use it any more."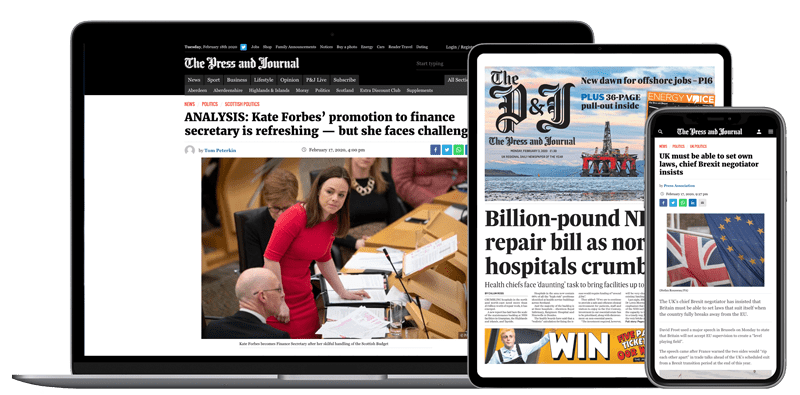 Help support quality local journalism … become a digital subscriber to The Press and Journal
For as little as £5.99 a month you can access all of our content, including Premium articles.
Subscribe