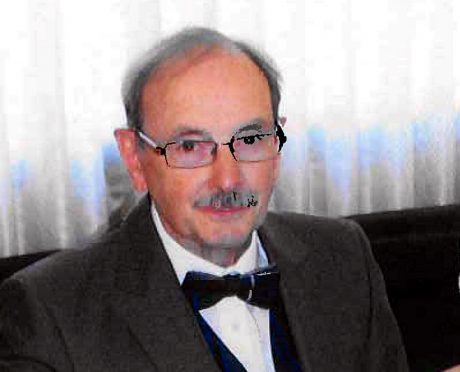 Almost four years since his father disappeared, Ian Bramald's son says the family still hold out hope they can solve the mystery of what happened.
Mr Bramald, from Buckie, was last seen on February 26, 2014 but despite extensive searches has never been found.
And son Jim, of Udny Green, Ellon, admitted that the likelihood of finding any clues as to what happened to his dad grows smaller with each passing year.
Mr Bramald, who is also survived by wife Shirley and a daughter who lives in Australia, had dementia and is believed to have gone walking in the Drybridge area.
His son said: "It's been almost four years now since he went missing and at this point everyone is hoping that something might be found in the future, but it's kind of a long shot at this stage."
"We think he was in the countryside and has maybe taken ill and hasn't been found. And to be honest, until something turns up, we're not holding out much hope at the moment.
"Wjhen he went missing the response from the police was astonishing in terms of its magnitude, there were two helicopters – one RAF and one police – and there must have been hundreds of officers searching at any one time.
"When I play it back in my head I don't think anything could have been done any differently. But not knowing what happened has had a huge impact on us."
Detective Inspector Norman Stevenson, who led the investigation, last night admitted it was a case that has stayed with him.
He said: "The family were obviously upset but they were very good with us and gave us exactly what we needed and what we were looking for and they also understood that it was difficult for Mr Bramald himself to think rationally to keep himself safe."
Mr Bramald, who is also survived by wife Shirley and a daughter who lives in Australia, may have gone walking in the Drybridge area.k all day about that particular case but we did so much searching – massive geographical areas because we had a rough idea of where he would walk into the hills – and we've not found him yet."
Sheffield native Mr Bramald is between 5ft 10in and 5ft 11in, with receding dark hair.
When he was last seen he was wearing a short green waterproof jacket, blue cord trousers, a cap, multi-coloured scarf and glasses.
Anyone with information should contact 101.