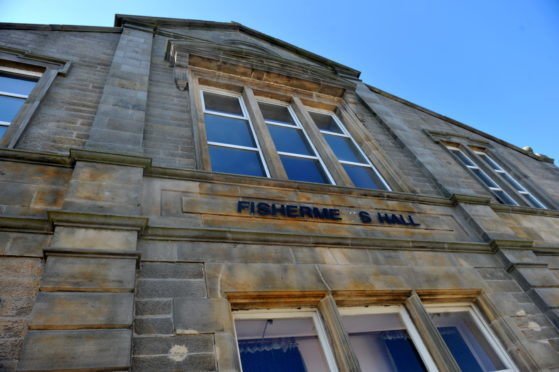 The reigning Highland League Champions are among the rival groups vying for control of a closure-threatened town hall in Moray.
Buckie Thistle have confirmed they have submitted an expression of interest in taking over the town's Fisherman's Hall.
The revelation means two organisations are now bidding to take possession of the keys to the building that has been earmarked for closure in budget cuts.
Last night, calls were made for the football team and the Friends of the Fisherman's Hall Association to work together to keep the popular facility open.
It is understood that if the applications progress independently, then a vote in council chambers may be required.
Buckie Thistle's president, Garry Farquhar, confirmed the club was interested in the hall but declined to reveal details of its vision for it.
Meanwhile, Glen Campbell, chairman of the Friends Association, who is also a director at Buckie Community Theatre, has extended an invitation to the football club to combine forces.
He said: "We've had public meetings already about our plans and our intention has always been to involve the whole community. We still want to do that.
"The last thing I want is for people to think I just want to run it solely for the community theatre.
"The hall is there for everyone at the moment and that's the way we want to keep it.
"I would be happy for Buckie Thistle to join us."
Mr Campbell explained the Friends Association would run a "cafe style" consultation in the hall on Sunday from 2pm to continue to build its case for a successful transfer to community management.
The Fisherman's Hall, which currently operates with an annual loss of £33,000 under council control, is one of six town halls that will close at the end of June unless viable groups to keep them open are identified.
The building was opened in 1886 as a "rallying point" for the town's fishing population and is the second largest of its kind in Moray behind Elgin Town Hall.
Last night, Buckie councillor Gordon Cowie stressed it was "early days" in the process but said he believes a joint bid between the football team and Friends Association would only strengthen the chances of the hall staying open.
He said: "It would be great to see them both going for it together, but at the end of the day that's up to the groups themselves to decide.
"It's a community hall at the moment and as far as I'm aware that's the way that both of the groups are intending to keep it."
Buckie councillor Sonya Warren added: "I hope that people can come together in the best interests of the hall."