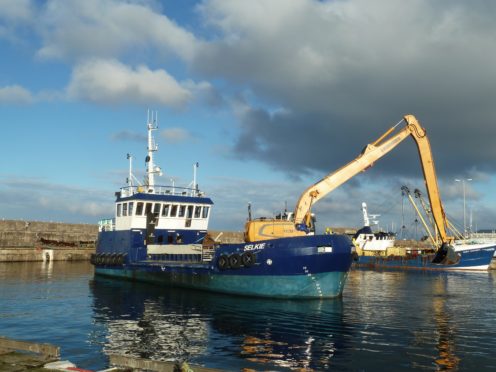 Moray councillors have demanded a report to determine whether the local authority's dredger is a "white elephant" amid reports it has not moved for at least three months.
The Selkie was launched with a price-tag of £2.4million nearly two years ago, amid hopes it would save money as well as generate cash for the authority by being hired by private ports and neighbouring authorities.
However, concerns have been raised about how often the vessel has actually been at sea.
Buckie councillor Gordon Cowie claimed the ship has been moored at the town's harbour without moving for the last "three or four months".
This week, Moray Council's transportation manager Nicola Moss insisted the authority was able to crew the dredger if required – despite the council currently advertising for a new skipper for the vessel.
Concerns about its activity – or lack of it – have prompted a report to be drawn up for the council's audit and scrutiny committee to detail how it is performing against the projected business plan.
Mr Cowie said: "I know that all the local councillors have tried all they can with it, but we seem to keep hitting problems.
"I'm frustrated to see a boat costing that amount of money lying tied up at the quayside all the time."
Figures published by Moray Council have revealed the dredger was active for only 68 days between April 2017 and March 2018 at Buckie, Burghead, Findochty, Portknockie and Whitehills near Banff.
A priority list of areas of current concern for the crew has been drawn up for council-owned ports at Buckie, Burghead, Hopeman, Cullen and Findochty.
Mrs Moss said: "The vessel works internally to internal needs and that's based on need and weather conditions. External work is based on when work is procured from us.
"We can crew the vessel when it is safe and appropriate to do so."
Marc Macrae, chairman of the council's audit and scrutiny committee, said: "Every councillor is after value for money and value for Moray.
"With the dredger, it's easy to say it doesn't make any money or is a white elephant because it spends a lot of time at Buckie harbour – maybe it is, but the point is we don't know."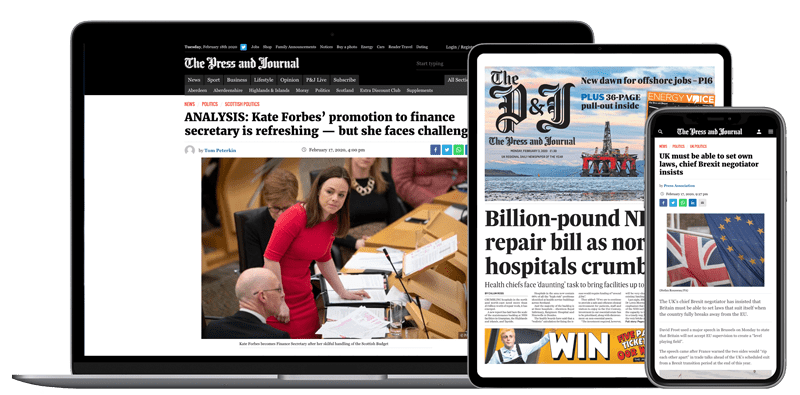 Help support quality local journalism … become a digital subscriber to The Press and Journal
For as little as £5.99 a month you can access all of our content, including Premium articles.
Subscribe