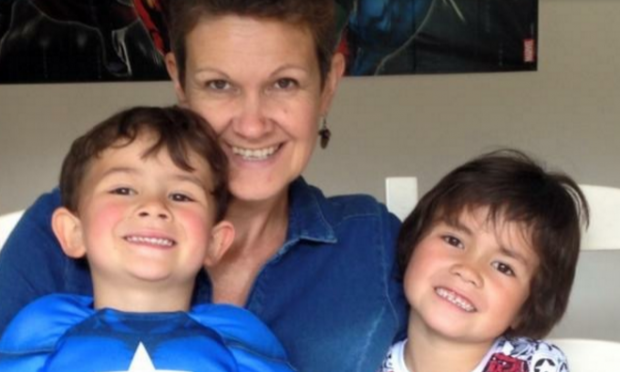 First Minister Nicola Sturgeon has confirmed a cancer-stricken Moray mum who made an emotional plea for potentially life-extending drugs will have her care funded by the NHS.
Anne Maclean-Chang asked the First Minister to intervene after being told that NHS Scotland would not be funding access to the drug Kadcyla – despite it being available to patients to England and Wales.
The case was raised by Scottish Labour leader Kezia Dugdale at First Minister's Questions today, where Ms Sturgeon confirmed that Anne's specific case will indeed be funded by NHS Scotland.
Anne wrote to the SNP leader directly and made an emotional plea in the hopes of spending more time with her young sons Nathan and Ollie.
In her letter to the First Minister, Anne wrote: "I have secondary breast cancer. Thanks to the decisions made by your NHS I am fighting to stay alive.
"My consultant in Edinburgh is one of the world's leading experts on breast cancer. He thinks I should be on Kadcyla. My health board cast aside his expertise and rejected an IPTR request.
"Your NHS has left me with no choice. My friends and family have been forced to crowdfund my cancer care.
"I am relying on the kindness of strangers. Some are holding bake sales so I can stay alive to see my husband and kids as long as possible.
"They have raised around £27,000. It's enough to start the treatment but I don't know what will happen when the money runs out."
She continued: "I have been a nurse for 20 years, caring for those at the end of their life.
"The truth is I feel this is no longer my health service. I don't recognise it any more. The principle of 'free at the point of need' has been lost.
"I feel that the postcode lottery in access to medicines through IPTR means the National Health Service isn't even national any more."
She added: "I am a patient in need. I am not a statistic, or a news story to be explained.
"I am a woman whose time and options are running out.
"What matters to me is living; spending the time I have left with my two boys, loving husband and wonderful family. Instead I am using that time battling bureaucracy and asking strangers for money to keep me alive.
"I don't want to die. I want to make memories with my family as long as I can. Help me live."
46-year-old Anne spent 20 years working as a palliative care nurse caring for the sick and dying and said she hoped her campaign would help change the lives of women in Scotland who could be helped by the drug.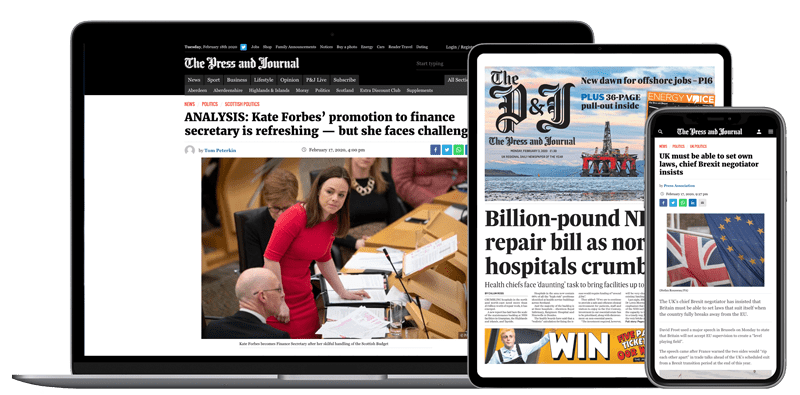 Help support quality local journalism … become a digital subscriber to The Press and Journal
For as little as £5.99 a month you can access all of our content, including Premium articles.
Subscribe