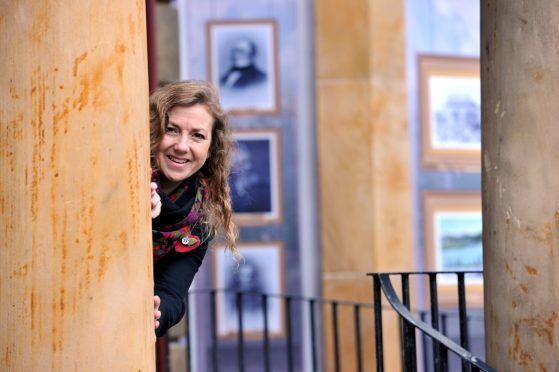 Campaigners are gearing up for a fresh battle to renovate one of Moray's most loved but neglected landmarks.
Grant Lodge in Elgin has been empty since a huge fire a decade ago, leading to a £3million repair bill.
Historical images and faces from the town have recently been stuck to the boarded-up windows, and were last night hailed as great way of brightening up the building and getting it some attention from passers-by.
Previous restoration efforts to bring the 19th century former library back into use as a heritage centre or base for social enterprises have stalled due to legal red-tape.
But now residents with the future of the grand building at heart believe an exodus of councillors in the chambers of Moray Council next year could generate a fresh appetite for renovating it.
Pressure group Friends of Grant Lodge intends to lobby new members of the authority to look again at proposals.
Chairwoman Caroline Webster said: "We're trying our best to keep positive. We're hopeful that the shake-up in the council could open up some more support.
"We did have support for our previous plans but it fell down because the council didn't approve our business plan. The political mood changed after that."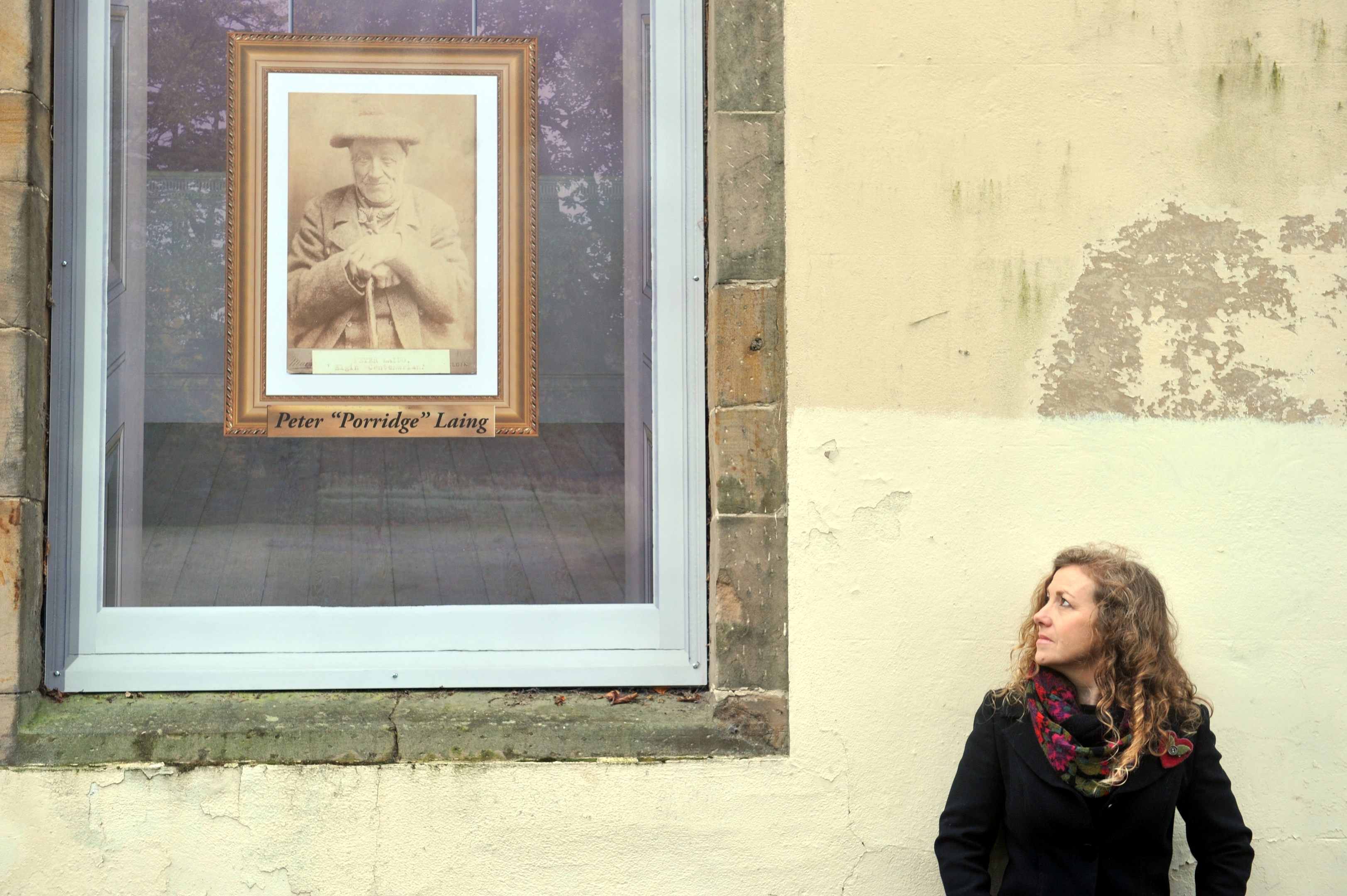 The building is currently held in trust by Moray Council after it was donated as a gift to the people of Elgin in 1903 by Sir George Cooper.
However, it was on the condition that the lodge would be used as a library or history centre. In order for that to be changed, consent needs to be granted from Court of Session – which would cost about £40,000.
Mrs Webster said Moray Council was willing to cover the bill if a viable business plan could be found.
Campaigners are only able to apply for external funding once they take ownership of the building, leading to a "chicken and egg situation".
At the group's annual meeting this week members called for the heritage centre plans to be looked at again to showcase Elgin's historical landmarks and fit in with its original intended use.
Pictures of historical images and famous faces from the town have now been put up to brighten the appearance of the building by the Castle to Cathedral to Cashmere project.
Mrs Webster said: "Anything to create a bit more interest in it has to be a good thing. It's very sad to see it all shuttered and boarded up.
"I've already seen people stopping and taking an interest in it so it's certainly working."
Council maintenance crews have kept the building structurally sound since the fire but interior damage from the blaze is still to be repaired.
Pictures on the side of Grant Lodge include the building's opening in 1903, former prime minister Ramsay MacDonald and Alexander Johnston, founder of Johnstons of Elgin.
Jim Royan, chairman of Castle to Cathedral to Cashmere, said he was keen to do anything to attract attention to the building.
He said: "Grant Lodge was part of our original plans four years ago and is still very much part of the whole experience of the trail.
"It seemed logical to do to make it more attractive and hopefully passers-by will recognise some of the faces in the windows."
Elgin City South councillor Graham Leadbitter said: "Everyone in the community wants to see Grant Lodge used again in some way. There's a lot of work going on behind the scenes in the background to help bring that about.
"In the meantime, projects like the window art are a good way to brighten the appearance of the building. It's certainly better than nothing."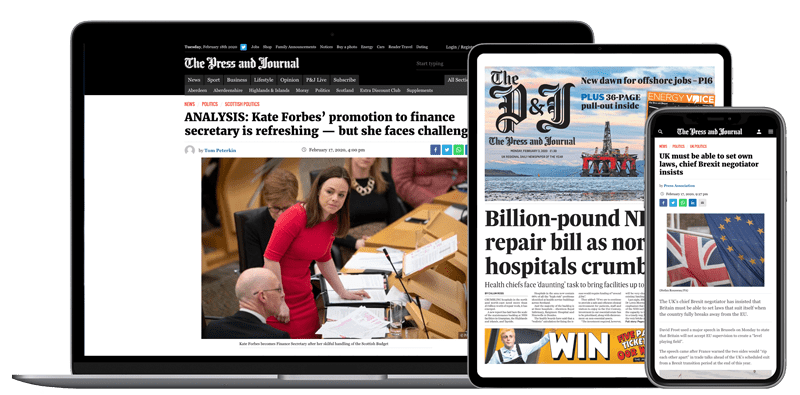 Help support quality local journalism … become a digital subscriber to The Press and Journal
For as little as £5.99 a month you can access all of our content, including Premium articles.
Subscribe