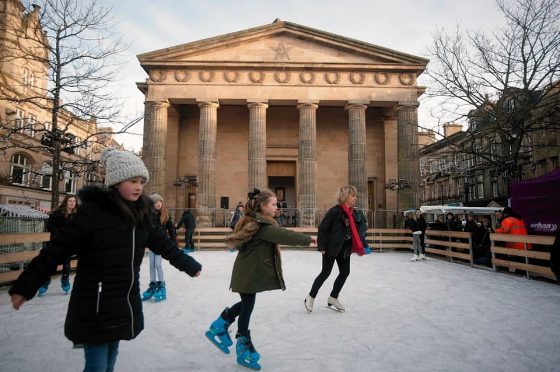 Organisers are already drawing up plans for a "bigger and better" Elgin Ice Festival – and that's before the inaugural event has even finished.
The ice rink in Moray's biggest town has drawn hundreds of skaters and spectators into the centre since last month and helped boost takings for High Street businesses.
And the winter festival will come to an end this weekend, with a spectacular closing ceremony in the works.
However, event director, Jon Behari, revealed yesterday he was already in talks with Moray Council about staging an expanded version at the end of the year.
Mr Behari said: "We certainly have every intention of coming back, and returning in a bigger and better fashion.
"Space is an issue on the Plainstones, as the rink is between the St Giles Church and the war memorial statue.
"But we are prepared to make some logistical changes, and are looking at placing ice around the statue to extend the rink.
"We have already spoken to the council about moving the Christmas tree to the other side of the town fountain to accommodate a bigger area for skating."
Extra staging and chilling capacity would be required to cater for a larger rink, which organisers have admitted would raise the project's price tag by "several thousands of pounds".
However, Mr Behari confirmed Visit Scotland had been in touch, urging the group to apply for a funding grant to help them cover the costs of such an operation.
He added that skating sessions had been "very well attended", despite spells of bad weather.
And the skating coach said: "I'm honoured by the support which we have received from the community.
"Businesses around the centre have told me that this has been a good thing for them, they have definitely seen a rise in commerce."
Elgin City South councillor, Graham Leadbitter, expressed the hope that the popular event could be enhanced for its second year.
He said: "The outdoor ice rink has been a real boost to Elgin over the Christmas period, I don't think I have seen it at any point without people out skating.
"This was a real innovation for Elgin's Christmas celebrations and I definitely think there are ways it can be made even bigger and better for next year."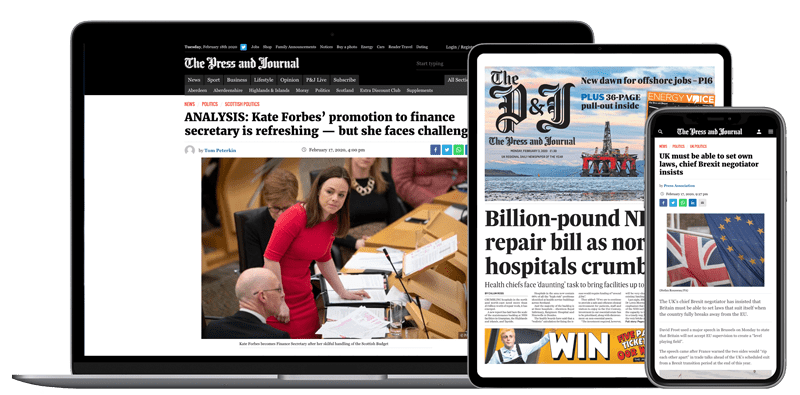 Help support quality local journalism … become a digital subscriber to The Press and Journal
For as little as £5.99 a month you can access all of our content, including Premium articles.
Subscribe