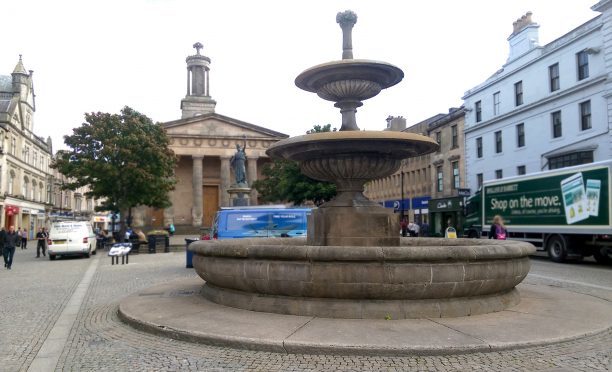 Thousands of pounds could be spent to prevent people from being splashed by Elgin's historic fountain during windy weather.
Moray Council has already approved a £45,000 refurbishment project aimed at bringing the Victorian centrepiece back to its former glory.
But the cost of repairing the town centre landmark has now soared by £20,000, with new technology being deployed to turn the water off in adverse weather conditions.
Council officers are urging elected members to dig deeper into the town's common good fund to pay for an anemometer, an electric device which measures wind speed.
The gadget would automatically switch the water off if excessively strong gusts are recorded blowing through the heart of the town.
The move follows complaints from residents who have previously found themselves unexpectedly drenched when walking past the spot in blustery weather.
The added proposals, which would bring the price of the scheme to £67,676, also include the introduction of lighting to illuminate the B-listed monument during the hours of darkness.
The anemometer is expected to cost £4,200, while the installation of lighting is estimated to come in at £16,596.
Gill Neill, manager of Elgin's Business Improvement District (Bid) group, previously welcomed the restoration of the fountain as a way of generating interest in the Plainstones area.
Yesterday, she said: "The fountain is a major part of Elgin's history and a place. But anyone who has walked past the fountain on a windy day will be able to confirm that the breeze can become a shower."
Elgin City South councillor, John Divers, said the upgrading of the fountain was part of a package of measures designed to make the town centre more appealing.
It follows the £45,000 refurbishment of the Muckle Cross monument, on the opposite side of St Giles Church, earlier this year.
Mr Divers added: "It makes sense to carry out this work now, especially considering that the fountain has been an eyesore for years."
In the report, council officers explain that up to £43,000 could have to be taken from the common good fund to cover the eventual cost of repairs.
The Elgin Conservation Area Regeneration Scheme (Cars) will provide £27,000 towards the project.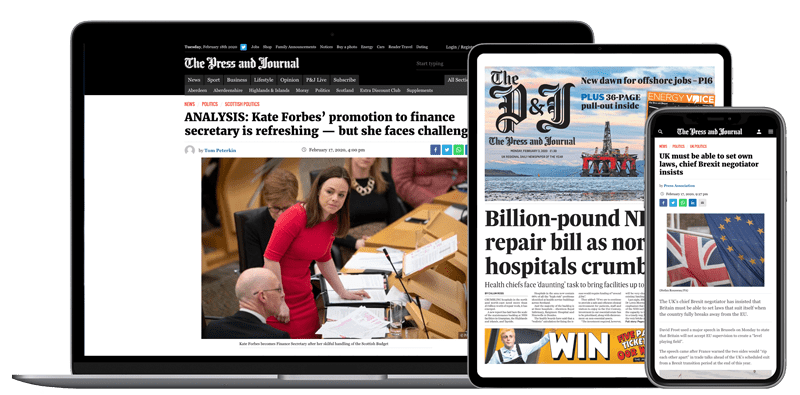 Help support quality local journalism … become a digital subscriber to The Press and Journal
For as little as £5.99 a month you can access all of our content, including Premium articles.
Subscribe